Off-Season Camping: Experience Nature's Magic Without the Crowds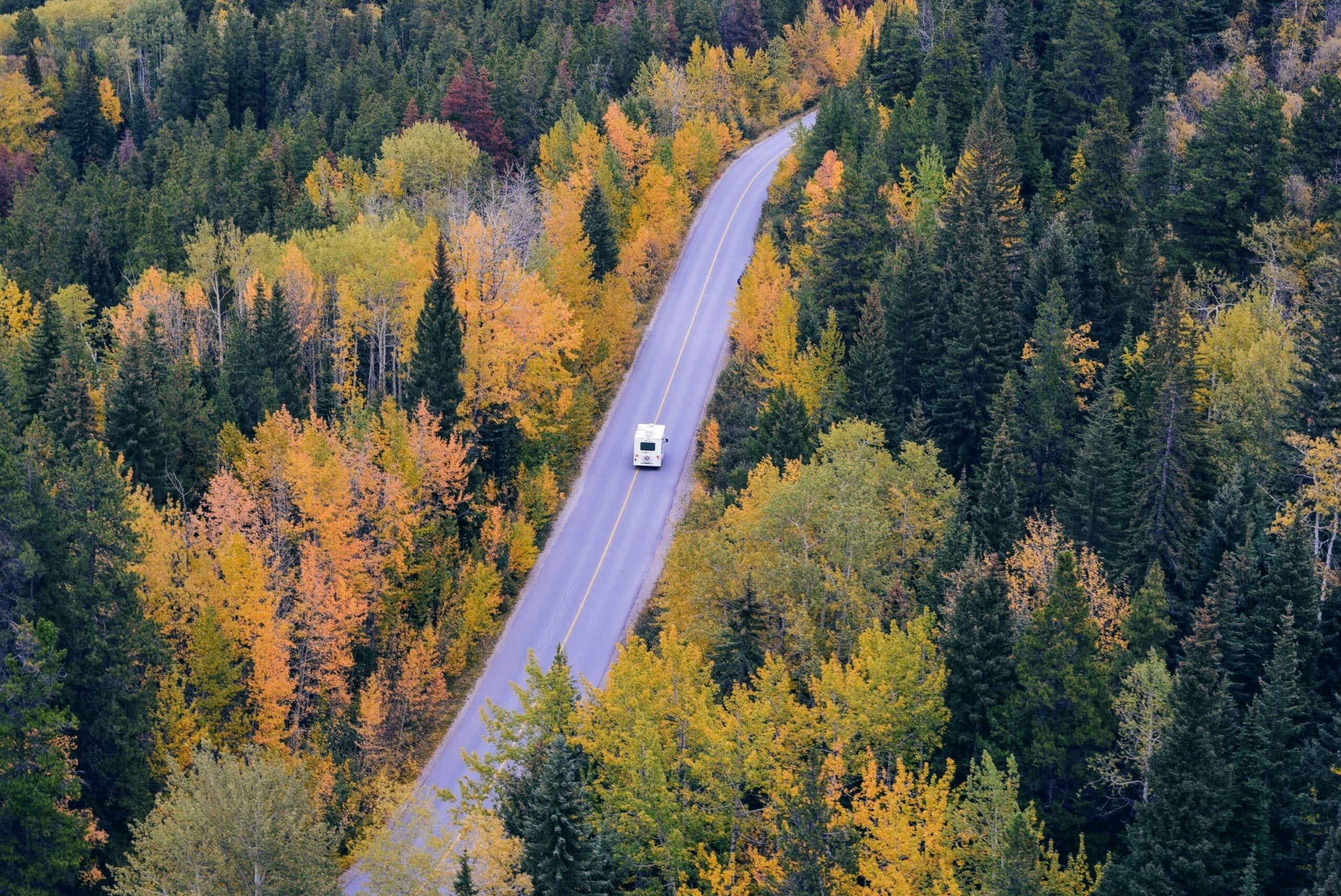 Have you ever contemplated the feeling of having a campsite all to yourself? Waking up to the soft chirping of birds, brewing your coffee with nothing but silence around. You leave your tent or RV, and no soul is in sight. Just nature and its purest beauty for miles on end.
This isn't some dream; it's off-season camping. It's a unique adventure that comes alive when the busy summer months fade away, offering an experience unlike any other.
In this journey together, we'll unlock the secrets of off-season camping across America's West – from finding year-round campsites using online resources such as Trip Wizard, exploring national parks' untouched landscapes, witnessing breathtaking fall foliage at higher altitudes…all while enjoying fewer crowds and lower rates on campgrounds and RV rentals.
Let's get started!
This post may contain affiliate links. If you purchase through our partner links, we get paid for the referral at no additional cost. For more information, visit my disclosure page.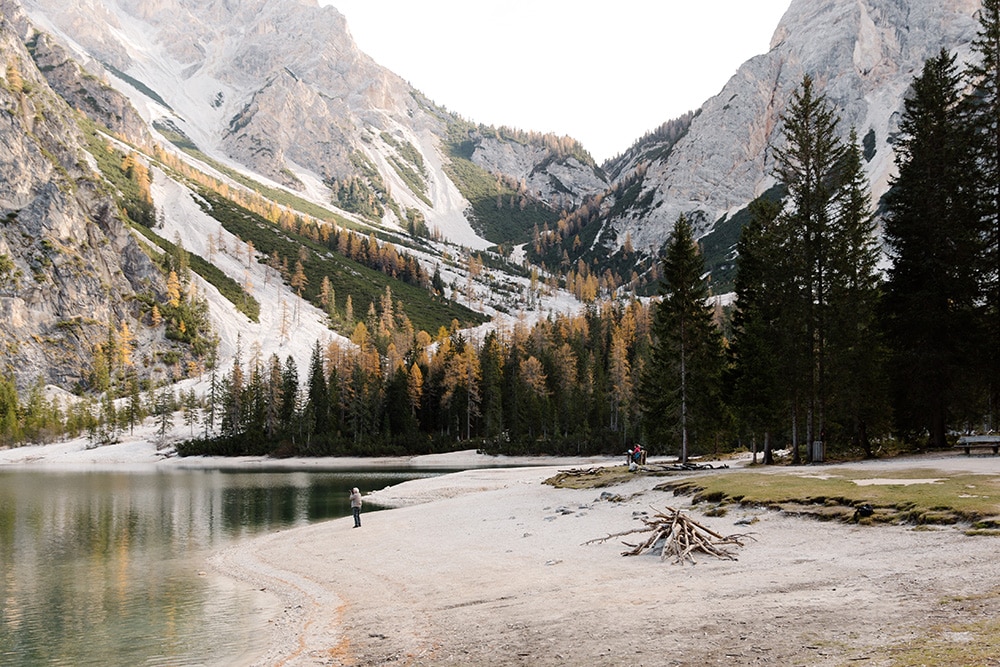 Off-Season Camping: Exploring the Beauty of the West
Those with an intrepid streak find the temptation of off-season camping irresistible. Fewer crowds, untouched landscapes, and easier access to campgrounds, trails, and parks due to decreased visitor volume make it a choice worth considering.
Camping in the west during off-peak seasons allows you some solitude and presents unique opportunities for discovery. A less-traveled path offers hidden treasures that are often overlooked during peak season. The off-season RV trails, for instance, offer breathtaking views without bustling crowds.
Finding Your Ideal Campground
To kickstart your adventure on these western trails or elsewhere across America's diverse landscapes, finding year-round campsites should be top on your list. But how do you go about this? Online travel apps like The Dyrt or Harvest Hosts can prove invaluable here.
Besides availability throughout the year, another perk of off-season camping involves cost-effective rates. Discounts on RV rentals and amenities aren't uncommon when demand dwindles. Sites such as Cruise America Rental Deals may provide budget-friendly options for your trip.
Choosing the Perfect Camping Location
Your selection of a camping location creates unforgettable memories from this experience, too. While national parks in the Western US promise incredible vistas at each turn of your journey, don't rule out their Eastern counterparts.
Parks like Great Smoky Mountains or Everglades National Park Camping have something special up their sleeves – they offer fantastic year-round campgrounds.

RV Camping in the West: Embrace the Freedom of the Open Road
Riding into an orange-hued sunset or snow-covered mountains such as the Grand Tetons with a shiny Airstream hitched to your truck might seem like a scene from a classic American movie. But this dream can become a reality if you choose RV camping, especially during the off-season.
The beauty of being on open roads and vast landscapes that change from plains to mountain ranges is an experience only RVing can give. Plus, there's something uniquely liberating about carrying your home along wherever you go.
Finding Your Ideal Campground
If solitude and nature are top priorities, look for remote campsites nestled amidst breathtaking landscapes. If amenities matter more than location – let's say having access to Wi-Fi or laundry facilities tops your list – then focus on well-equipped RV parks on AllStays. You'll also want to consider proximity to town centers or tourist attractions depending upon whether you plan frequent outings or prefer staying put in one place.
Note: Off-season does mean fewer people around, but remember, some sites may close partially due to weather conditions. Always double-check before making plans.
Affordable Adventures Await You.
You might think all this sounds amazing, but it comes with a hefty price tag. Here's where off-season shines bright like diamonds – saving them too. Many rental companies, such as Outdoorsy, offer significant discounts during the off-season, making RVing more affordable than you might think.
Key Takeaway
Embrace the freedom of off-season RV camping. Discover vast landscapes and enjoy solitude or amenities, depending on your preference. Find perfect spots with AllStays, and remember to check if sites are open during the off-season. Plus, make your dream affordable by taking advantage of discounts from rental companies like Cruise America.
Choosing the Perfect Camping Location
If you're arranging a camping trip outside peak season, the spot you pick can make or break your journey. Whether it's a national park or a secluded camping area, every choice offers unique adventures.
National Parks: Nature's Spectacular Display
The West Coast has several beautiful national parks, each with specific features that could make your ordinary camping trip extraordinary. When choosing among them, consider what nature displays appeal most to you, whether it's dramatic mountain peaks, vast deserts, or lush forests.
Finding Your Specific Park Campground
In addition to finding the suitable park based on scenery preferences alone, ensure that your chosen spot has a campground open during off-season months, too. Check out Recreation.gov or individual park websites for more accurate details about specific sites within each campground.
Campsite Characteristics:
While each camping area in national parks offers different views, amenities can also vary greatly. Some may have full hookups and paved sites suitable for RVs, while others are primitive, with only a fire ring and picnic table. Keep your comfort needs in mind as you browse.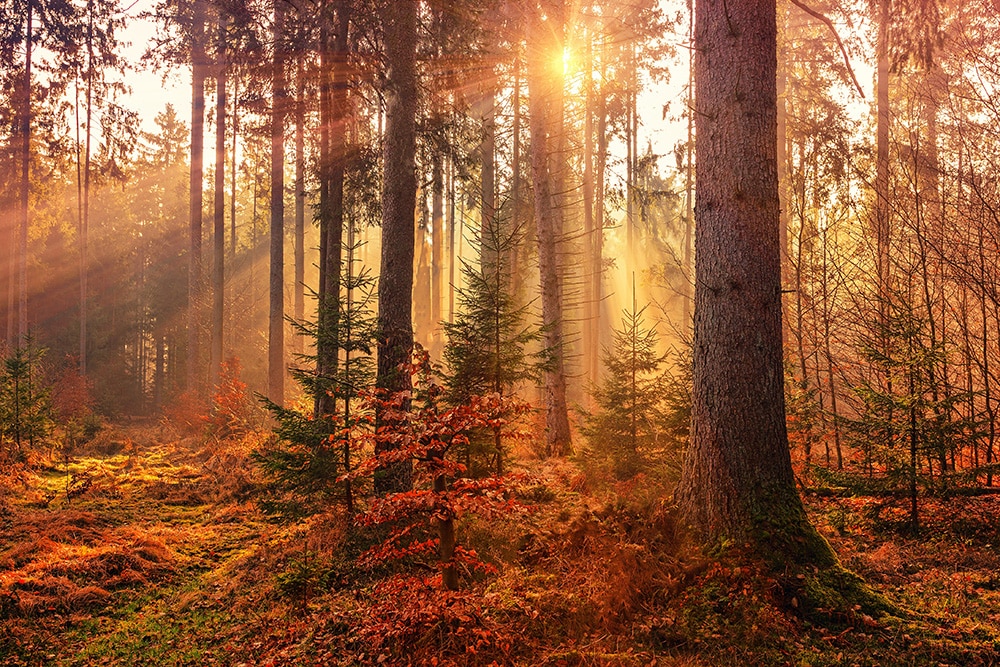 Camping Adventures Await
After you've picked out the ideal campground, consider its stunning natural surroundings…
Key Takeaway
Planning an off-season camping trip? The key is finding the perfect location. Look for national parks with year-round campgrounds and stunning natural displays that align with your preferences. But don't forget about amenities. Ensure they fit your comfort needs before you pack up and head out.
You'll want to capture every moment with the stunning fall foliage and breathtaking views at higher altitudes. Bring your camera and spare batteries on the camping trip so no photo ops are missed.
Whether you're an experienced photographer or enjoy snapping pictures for memories, the fall foliage's vibrant colors and natural beauty will provide endless inspiration. From close-up shots of individual leaves to panoramic views of mountains covered in a kaleidoscope of colors, your camera will help you preserve these magical moments.
Remember to bring a tripod for steady shots, especially during low-light conditions or when capturing the night sky. And don't forget to pack a lens cleaning kit to keep your camera gear in top shape throughout your trip.
Amazing Nature Photography
Altitude and fall foliage create a breathtaking combination that is truly a feast for the senses. From the vibrant colors of the changing leaves to the clear skies and stunning views, off-season camping at higher altitudes offers a unique and unforgettable experience.
So pack your gear, choose your trail wisely, and prepare to be amazed by nature's display of colors. Don't forget your camera to capture these magical moments and create lasting memories. Get ready to immerse yourself in the tranquility and adventure of off-season camping amidst nature's most spectacular show.
Making Reservations: Ensuring a Smooth Camping Experience
Off-season camping can offer an unforgettable adventure, but it's not without its challenges. An essential step to ensuring your trip runs smoothly is securing your spot at the campground.
KOA Campgrounds Year-Round List provides a wealth of information on campgrounds that stay open all year round. You'll find options from coast to coast and even in between.
The Importance of Advance Planning
One common misconception about off-season camping is that there's no need for reservations due to decreased visitor volume. This isn't always true.
Some campgrounds close entirely or partially during the off-season to save funds or due to inaccessibility caused by snow and ice. That means spots at those locations that do remain open could be more limited than you'd think. So, planning becomes crucial.
Tips for Making Successful Reservations
If securing a good spot feels like finding a needle in a haystack, don't worry – I've got your back. Here are my tried-and-tested tips:
Pick out several possible campsites before you start calling around or checking online reservation systems.
Contact the campground directly if their online booking system is unavailable – cancellations happen.
Familiarize yourself with each park's specific rules about how far ahead you can make reservations. Some places let you book one year in advance, while others have much shorter windows.
Navigating Reservation Websites
Different parks use different platforms for managing their reservations. For federal lands, you'll typically use Recreation.gov. State parks usually have their systems.
Most of these platforms enable you to sort by features and location to pick a place that meets your requirements. They also provide pictures and reviews from previous campers, which can help you decide.
Key Takeaway
Off-season camping calls for a blend of planning and flexibility. Securing your spot at open campgrounds is vital because they might be more limited than you think. Researching KOA's year-round list, using reservation systems like Recreation.gov, familiarizing with park-specific rules, and being ready to adapt are vital steps towards an unforgettable adventure.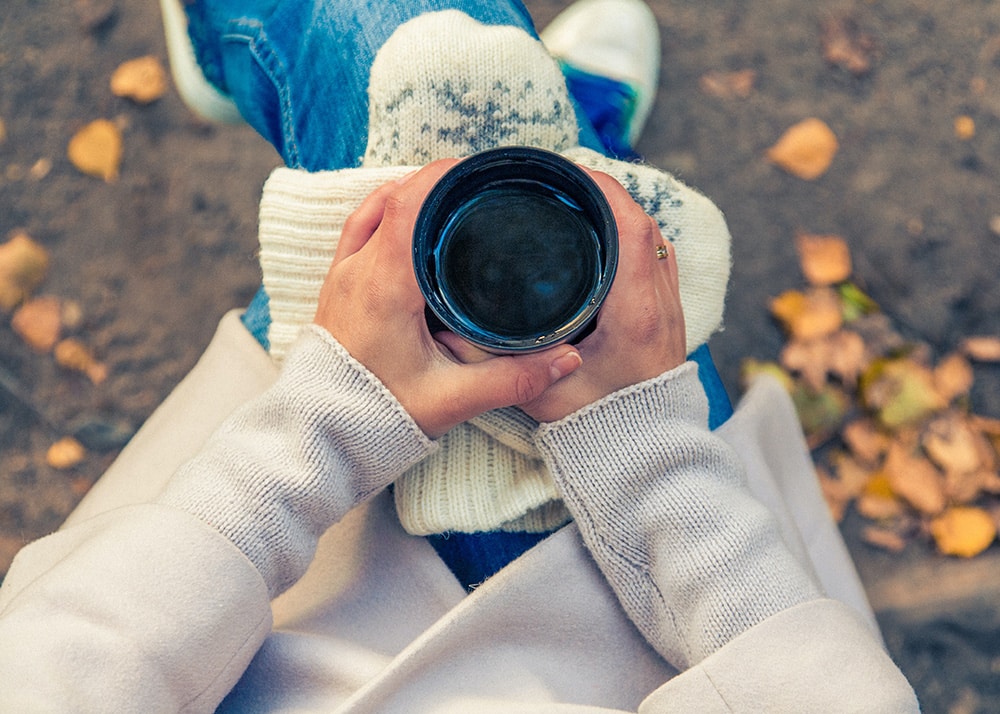 Being Well-Supplied: Essential Gear and Provisions for Off-Season Camping
Packing for an off-season camping trip requires a bit more preparation. It's like putting together a tasty sandwich, and you need the correct components to succeed.
Camping Essentials: Don't Leave Home Without Them
You'll want to pack smart when heading out on your winter adventure. Imagine being stranded in a snowstorm without warm clothes or caught in unexpected rainfall with no waterproof gear. A situation nobody wants to find themselves in, right? So let's avoid that.
The first thing you'll need is appropriate clothing. Layers are essential here; thermal underwear, fleece sweaters, and insulated outerwear will keep you snug as a bug during those chilly nights.
Cold Weather RV Camping Gear: Your Portable Fortress Against The Elements
Your RV can be your fortress against cold weather conditions. But there are still things you should have onboard:
A high-quality sleeping bag rated for sub-zero temperatures ensures warm slumbers even when Jack Frost visits.
An efficient space heater keeps the chill at bay while saving energy consumption within your mobile home away from home.
Kitchen Supplies: Eat Like Kings Even In The Wilderness
No one said off-season camping means surviving on canned beans alone. Pack essential cooking tools such as portable stoves and cast iron pans so campfire meals turn into gourmet dinners under starry skies.
Fuel For The Fire Within And Around You
Speaking of fires, don't forget firewood or propane. It will help cook your meals, keep you warm, and provide light during those early winter nights.
First Aid Kit: A Must-Have For Any Camping Trip
Having a fully stocked first aid kit can be very beneficial in case of minor injuries or sudden sickness. This should include bandages, antiseptic wipes, tweezers for pesky splinters, and any personal medication you may need.
Key Takeaway
Think of off-season camping as making the ultimate sandwich – every ingredient matters. Layer up with thermal gear to stay cozy, and pack top-notch sleeping bags and heaters for your RV's comfort. Don't forget kitchen essentials or fuel for those starry-night meals. And remember, a thorough first aid kit is always crucial.
FAQs
What does out-of-season mean for camping?
Out-of-season, or off-season camping, refers to pitching your tent when the peak crowd time has passed. It's typically less crowded and more serene.
Can you camp in Maine in the winter?
Absolutely. Some parks, like Maine State Parks, offer year-round campsites. But always check park rules before heading out.
Is Boondocking legal in Vermont?
In general, yes. However, boondockers should respect private property rights and follow local regulations or restrictions while exploring Vermont's wilderness.
Can you camp year-round in Maine?
You bet. Many state parks are open all year, with sites available even during winter, but remember to plan for colder conditions.
Conclusion
Off-season camping opens a world of serenity and beauty, untouched by crowds. You've discovered how to find year-round campsites using resources like Allstays and enjoyed the allure of fewer people around.
You've uncovered hidden gems in national parks across America's West, with breathtaking fall foliage at higher altitudes that comes alive during the off-season.
The joy doesn't stop there. Lower rates on campgrounds and RV rentals make this adventure more affordable. It's about planning for weather changes, making reservations early, and packing essential gear – all leading to an enriching experience!
If you're looking for tranquility coupled with adventure beyond crowds…that's off-season camping! Start your journey today!