How to Make Money on the Road: Top 10 Strategies for Travelers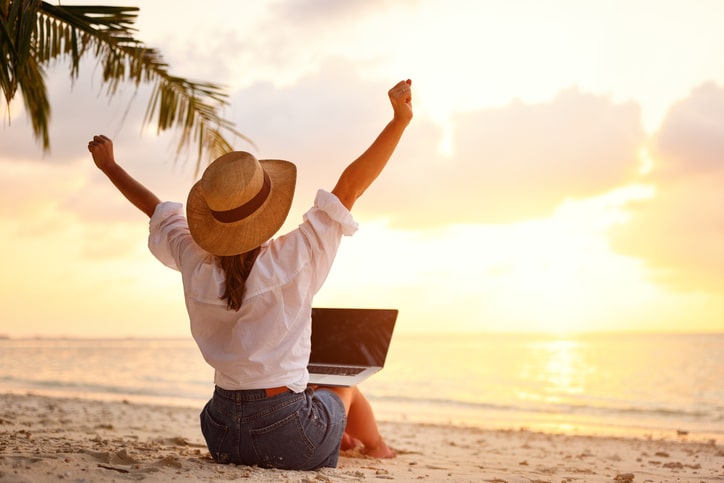 Traveling the world is a dream for many of us, and the feeling of adventure and excitement that comes with exploring new places is genuinely unparalleled. However, traveling can also be expensive, and making money on the road can be a significant challenge.
As a seasoned RVer or camper, you may have wondered how to balance the desire for exploration with the need to earn a living. Many remote jobs are perfect for RVers. Even if you are a newbie RVer or traveler, travelers can earn income while on the road in various ways.
We will discuss becoming a digital nomad, developing a freelance services business on the road, and how creating an attractive online profile can help you find work across multiple platforms. Additionally, we'll explore travel blogging as a source of income by choosing suitable monetization options and producing engaging content.
Teaching English online and selling digital products while traveling part-time jobs or seasonal gigs are other ways to make money on the road during your journey. We also cover pet sitting around the world and earning extra cash through photography or completing surveys.
In this blog post, I've put together the top ten strategies for how to make money on the road. We promise to inspire you with practical and valuable ideas to help you achieve your dream of traveling the world while earning a livelihood. So, put your wanderlust hats on, grab a cup of coffee, and dive into the world of travel and earning opportunities!
This post may contain affiliate links. If you purchase through our partner links, we get paid for the referral at no additional cost. For more information, visit my disclosure page.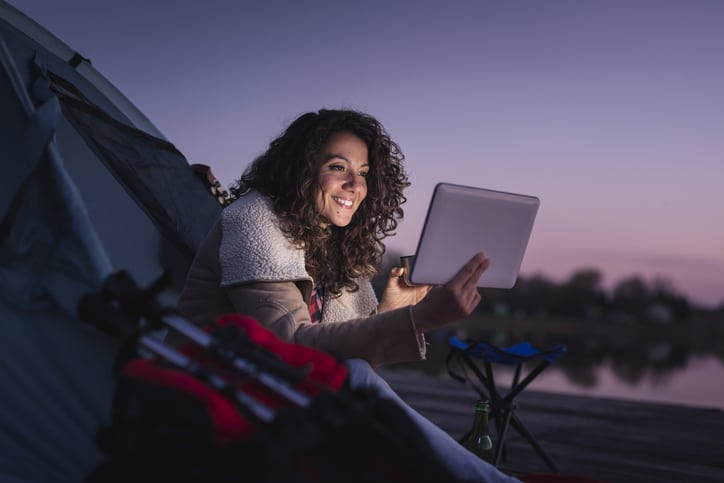 Become a Digital Nomad
These days, all you read about is how digital nomads travel the world and can work from anywhere. Becoming a digital nomad gives you flexibility and freedom to travel and work from anywhere and enjoy the experiences and cultures of different destinations. Because of all the new technology available, working from a laptop is the ultimate travel job.
Even so, becoming a digital nomad is only for some. You'll need a good combination of computer skills and experience. Many digital nomads work directly for a company that doesn't require them to be in an office. As I adventure around the country in my Airstream travel trailer, I complete location-independent short-term contracts.
There are all kinds of industries and niches with high demand for remote work, from UX design to SEO expert, to graphic design to social media marketing, programming, writing, and many more. Consider your personality, work style, and personal interests. Check out my in-depth article on becoming a digital nomad for more information.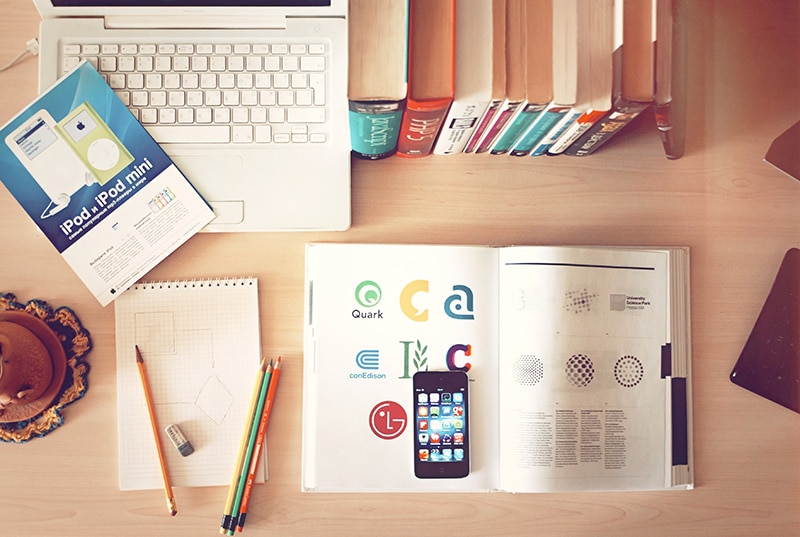 Build a Freelance Services Business
If you want to make money on the road, offering freelance services such as writing, graphic design, or web development is a popular method. Building a solid portfolio and promoting your expertise on platforms like Upwork, Freelancer, Behance, Flexjobs, or Fiverr allows work hours and location flexibility.
Writing Engaging Articles or Blog Posts
Hone your writing skills to create captivating content that helps clients reach their target audience. You can find freelance work by pitching ideas to websites and magazines or joining online job boards like ProBlogger Jobs.
Designing Eye-Catching Graphics for Clients
A picture speaks a thousand words. Use your artistic talent to make extra money by designing logos, social media images, and more. Showcase your designs on an online portfolio website like Dribbble.
Developing User-Friendly Websites
If you have coding skills, use them to earn income while traveling by creating responsive websites for businesses worldwide. Learn about current trends in web development through resources like CSS-Tricks or join developer communities such as Stack Overflow.
Blogging Your Way to Financial Freedom
Travel bloggers can earn money through various methods, such as advertising on their websites or social media platforms using Google AdSense, …Creating valuable content through blogging can generate passive income over time. Develop a solid content marketing strategy, learn Search Engine Optimization (SEO), and choose suitable monetization options such as sponsored posts or affiliate partnerships to earn while traveling.
Crafting High-Quality Travel Experience Articles
Focus on writing engaging and informative articles about your travel experiences to make money from your blog. Share tips, insights, and personal stories that resonate with fellow travelers. Provide readers with beneficial information and focus on creating SEO-friendly content to attract more page views and engagement. Start earning today by writing blog posts that inspire and inform your readers.
Partnering with Brands for Sponsored Content
Once your blog has a high level of traction, collaborating with brands is another way to make extra cash while exploring the world. Reach out to companies related to travel or lifestyle niches and offer them sponsored post opportunities on your blog in exchange for payment or free products/services.
Utilizing Affiliate Marketing Strategies
Travel bloggers can earn money through various methods, such as advertising on their websites or social media platforms using affiliates.
Earn commissions: Join affiliate programs, promote their products/services within your content, and earn a commission every time someone purchases using your unique referral link.
Select relevant partners: Choose affiliate partners whose offerings align well with your audience's interests – this increases conversion rates significantly.
Create resource pages: Designate specific sections of your blog where you showcase recommended tools/products and their respective affiliate links – making it easy for readers to find what they need without feeling overwhelmed by ads throughout each post.
Online Tutoring While Traveling
Tutoring and teaching English online has become increasingly popular among travelers seeking remote work opportunities. Teaching online offers steady pay and enables cultural exchange with students from different countries. Here are some tips to help you start earning while training on the go:
Finding reputable online teaching platforms
Search for well-established and reliable platforms such as VIPKid, QKids, Preply, or Italki. These websites offer a variety of resources, support, and competitive pay rates. Also, check out Teacher Traveler, an excellent blog for teachers who want to travel.
Adapting lessons according to student needs
To ensure success in your virtual classroom, tailor your lesson plans based on each student's proficiency level and learning goals. Incorporate engaging activities that make the most of the available technology, like video calls, screen sharing, and interactive whiteboards.
Balancing teaching schedules during travels
Scheduling classes can be challenging when juggling time zones or dealing with limited internet access—plan by setting up a consistent weekly schedule that accommodates your travel itinerary and students' availability.
Make Money on the Road as a Freelancer Writer
Making money on the road as a freelance writer offers the flexibility to work virtually anywhere while pursuing your passion for writing. Here's a guide on how to turn your wordsmithing skills into a sustainable income while traveling:
Build a Strong Portfolio: You need a portfolio showcasing your writing abilities to attract clients. Start by creating a personal blog or website to display your best work. If you're starting, consider writing articles or blog posts on topics that interest you to build a portfolio.
Identify Your Niche: Specializing in a particular niche can set you apart. Determine your areas of expertise or interest, whether it's travel writing, technology, health, or any other field, and focus on building your expertise in that niche.
Networking and Marketing: Join online writing communities, freelancing platforms like Upwork and Freelancer, and social media groups related to your niche. Networking can help you find job opportunities, collaborate with other writers, and gain exposure. Promote your services through your website, and social media profiles, and reach out to potential clients.
Pitch Your Services: Proactively seek freelance writing gigs by sending pitches to businesses, magazines, blogs, and websites that align with your niche. Craft personalized pitches that showcase your understanding of the client's needs and how your writing can add value to their content.
Deliver High-Quality Work: Reputation is crucial in freelancing. Always meet deadlines and exceed client expectations with your writing. Consistency in delivering high-quality content will lead to repeat business and referrals.
Diversify Income Streams: Freelance writing can involve varying income levels, so consider diversifying your income sources. This might include offering editing services, content strategy consulting, or self-publishing your own ebooks.
Manage Finances: Keep track of your earnings and expenses, especially if traveling full-time. Tools like accounting software or mobile apps can help you stay organized and ensure you're financially prepared for your journey.
Stay Connected: A reliable internet connection is crucial for remote freelancing. Invest in a mobile hotspot or research location with good internet access to ensure you can meet your deadlines and stay in touch with clients.
Remember that building a successful freelance writing career to make money on the road may take time and effort, but it offers the freedom to explore new places while pursuing your passion. Stay persistent, continue honing your writing skills, and adapt to the ever-changing landscape of online freelance work to make the most of your journey as a mobile wordsmith.
Become a Virtual Assistant 
Working as a virtual assistant while traveling is a popular and flexible way to generate income while exploring new destinations. Virtual assistants (VAs) provide administrative, creative, or technical support to individuals or businesses remotely. Here's how you can make money as a virtual assistant on the road:
Identify Your Skills & Create an Online Presence
To become a successful VA, start by identifying your skills and strengths. Common tasks include email management, scheduling, data entry, social media management, content writing, graphic design, and customer support. Determine what services you can offer and focus on developing those skills.
Build an online presence to showcase your expertise. Create a professional website or portfolio highlighting your services, experience, and client testimonials. Establish profiles on freelancing platforms like Upwork, Freelancer, or Fiverr, which can help you find clients and gain credibility.
Market Your Services
Use social media, networking, and online communities to market your VA services. Join groups and forums relevant to your niche and engage with potential clients. Leverage your personal network and ask for referrals.
Determine your pricing structure based on factors like your skills, experience, and the complexity of tasks. Research industry standards and competitors' rates to ensure your pricing is competitive.
Offer Stellar Customer Service
Provide excellent customer service to build trust and retain clients. Communication is key in virtual assisting, so respond promptly to inquiries and maintain clear communication with clients regarding project progress.
Traveling as a virtual assistant requires excellent time management skills. Create a work schedule that aligns with your travel plans, ensuring you can balance work and exploration. Use productivity tools and apps to stay organized and meet deadlines.
Stay Connected
Reliable internet access is essential for virtual assistants. Research internet availability in your travel destinations and have backup plans in case of connectivity issues. Consider investing in a portable hotspot for added reliability.
The beauty of being a virtual assistant is the flexibility it offers. You can work from virtually anywhere, adapting your schedule to accommodate sightseeing and adventure. However, ensure you meet your commitments and deliver quality work despite your travels.
Working as a virtual assistant while traveling allows you to maintain a source of income while exploring the world. With the right skills, dedication, and organization, you can enjoy the freedom to work from diverse locations while funding your adventures.
Work as a Travel Nurse
Working as a travel nurse on the road is an exhilarating and dynamic career choice. It offers a unique blend of professional growth, diverse healthcare environments, and cultural exploration. Travel nurses are healthcare nomads, constantly moving, and their adaptability is their greatest asset.
They have the opportunity to work in various hospitals, clinics, and healthcare facilities across different regions, positively impacting patients' lives while expanding their skills and knowledge. The road can be challenging and fulfilling as travel nurses gain invaluable clinical experience and create lasting memories as they immerse themselves in new communities and cultures.
The freedom to choose when and where to work and the chance to experience different healthcare systems make this career path an exciting adventure for those who crave both professional development and a nomadic lifestyle.
With the requisite experience, you can explore opportunities with travel nursing agencies. These agencies connect nurses with short-term assignments across the country or even internationally. Choosing the right agency is vital, as they will assist in securing contracts, managing housing arrangements, and ensuring you have the necessary licensure to practice in different states.
Rental agencies such as Furnished Finder even cater to travel nurses. They offer secure short-term rental housing and information on how to tailor your resume and profile in your application.
Flexibility, adaptability, and a passion for patient care are vital qualities that will help you thrive as a traveling nurse as you navigate new environments and healthcare settings while providing essential medical support wherever your journey takes you.
Selling Digital Products On-the-Go
Creating additional revenue streams by selling digital products like e-books or courses related to your expertise while traveling worldwide can be a lucrative way to make money on the road. With minimal overhead costs and global reach, this option allows you to earn income even when you're not actively working.
Developing Informative E-books Based on Your Skills
By leveraging your expertise, you can write an e-book that provides readers with practical knowledge. Doing so creates a passive income source as people purchase your book over time.
Creating Comprehensive Online Courses
You can also make money while traveling by creating an online course. This is similar to coaching, but you'll record videos and write text surrounding your area of expertise. You can market an online course through course creation platforms like Udemy or by creating your own following via social media, YouTube, or a blog. Course creation can be very lucrative.
Promoting Digital Products Effectively
Social Media: Utilize social media channels such as Pinterest, Facebook, or Instagram for targeted promotion of your digital products.
Email Marketing: Build an email list and send regular newsletters featuring updates about new releases and special offers.
Affiliate Partnerships: Collaborate with other content creators within your niche who can promote your product in exchange for commissions on sales they generate through their referrals.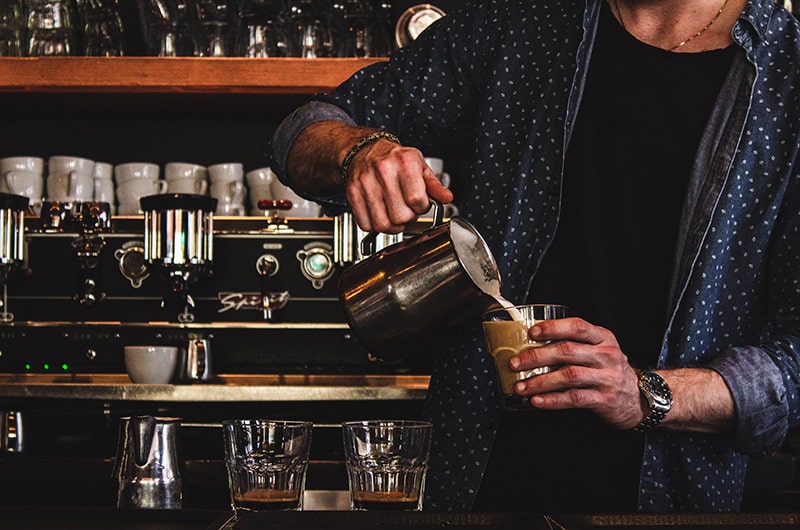 Part-time Jobs at Local Businesses & Seasonal Gigs
If you prefer hands-on jobs rather than working online, part-time positions at local businesses or seasonal gigs at tourist destinations may be suitable options during your travels. These opportunities allow you to earn extra cash while exploring new places and meeting interesting people.
Securing Short-term Employment in the Hospitality Industry
Many tourists seek employment in the hospitality sector, such as hotels, eateries, or bars, to gain extra income while traveling. You can search for job openings on websites like Wanderjobs Workaway, which connects hosts with travelers looking for short-term employment.
Exploring Seasonal Job Opportunities in the Tourism Sector
Tourist hotspots often have an influx of visitors during peak seasons, creating a demand for temporary workers. Look out for seasonal jobs at sites such as Backdoorjobs and AnyworkAnywhere to find adventure jobs, tour guides, ski instructors, or lifeguards. Also, check local listings and contact employers directly.
Networking with Locals for Potential Job Leads
Gaining job leads can often be achieved through networking with locals familiar with local opportunities. Make connections within communities by attending social events and participating in online forums related to your destination.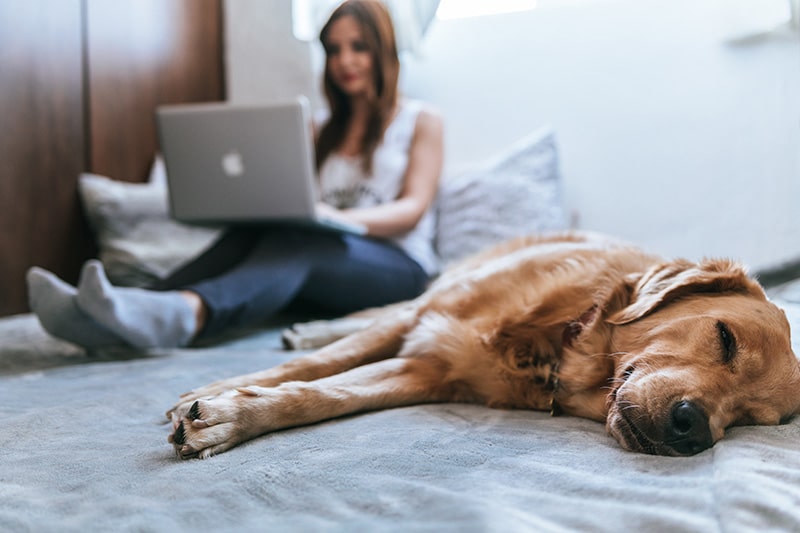 Pet Sitting Around The World
Pet sitting may be a great choice if you're an animal enthusiast who desires to earn additional income while journeying. Pet sitting through websites like TrustedHousesitters.com is an option worth considering. Not only do you get to take care of adorable pets, but you also have the opportunity to explore new places.
Building a Strong Pet-sitting Profile
To earn as a pet sitter, create an engaging profile showcasing your experience and love for animals. Include photos with pets and references from previous pet-sitting gigs.
Connecting with Homeowners in Need of Pet Sitters
Pet sitters do not necessarily need to move into the owner's place and, sometimes, can even care for the pet in their home. This job is also very flexible so that you can work for a couple of hours, days, or weeks.
Browse pet-sitting platforms such as Rover and Wag Walking listings and reach out to homeowners who need someone reliable to look after their furry friends. Promptly send personalized messages explaining why you'd be the perfect fit.
Maintaining Positive Reviews and Recommendations
Provide excellent care for the pets entrusted to you.
Maintain open communication with homeowners during their absence.
Treat each home respectfully, leaving it clean upon completion of your assignment.
Fulfilling these expectations will result in positive reviews, increasing your chances of securing more pet-sitting opportunities on the road.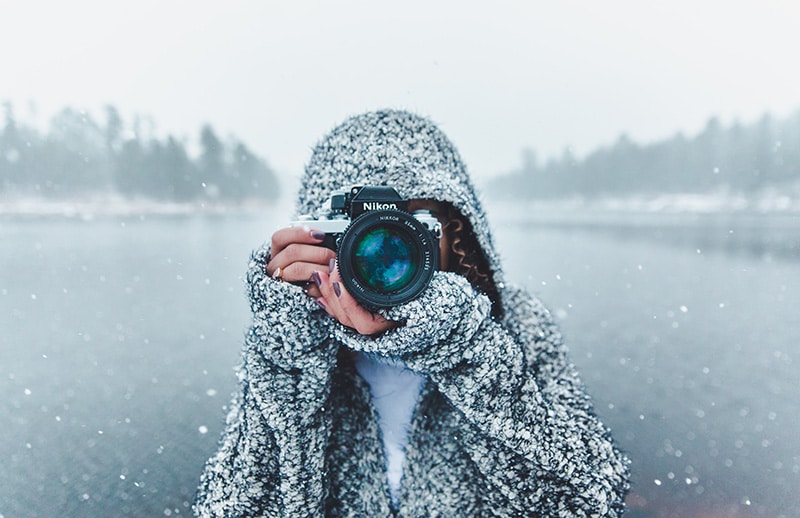 Photography for Profit
Turn your passion for photography into profit by selling high-quality images on stock photo websites like Alamy, Shutterstock, or Adobe Stock. This might be worthwhile if you have a gift for capturing that perfect stunning landscape or unique travel experience during your journey.
Capturing Unique Travel Moments
To start earning, focus on capturing unique travel moments that showcase the beauty of the places you visit. Look out for interesting subjects, vibrant colors, and captivating compositions that will appeal to potential buyers. By offering your photography, you can gain financial rewards, enhance your travel blog, and possibly get some work as a travel photographer/writer.
Understanding the Requirements of Stock Photo Platforms
I have a selection of stock photos on Alamy and Adobe Stock. Since I now have an iPhone 14 PRO, I will have even more opportunities to capture quality images, which might generate additional income.
Create an account: Sign up with a reputable stock photo platform and complete their registration process.
Familiarize yourself with guidelines: Each platform has specific requirements regarding image quality, size, format, and subject matter. Make sure to adhere to these guidelines before submitting photos.
Licensing options: Understand various licensing options available on each platform, which can impact how much income you earn from sales.
Marketing Your Photography Skills Effectively
Spread the word about your portfolio on social media outlets such as Instagram or Facebook to bring more attention from prospective customers. Additionally, consider creating a personal website showcasing your best work and contact information so interested buyers can easily reach out directly.
Remote Social Media Management
In today's digital age, managing social media accounts remotely presents itself as an excellent business venture. All you need is internet access to help clients maintain their online presence and earn income while traveling the world.
Identifying Potential Clients in Need of Social Media Management
Research businesses or individuals who could benefit from your expertise in handling their social media platforms to start earning. Reach out to them with a proposal outlining how your services can boost their online visibility and engagement.
Developing Effective Content Strategies Tailored to Client Needs
Create a posting schedule that aligns with the client's goals and target audience preferences.
Analyze performance metrics to adjust strategy accordingly for better results.
Draft engaging posts that showcase the brand's personality and values, driving user interaction on platforms like Facebook, Instagram, Twitter, etc.
Staying Up-to-Date with Current Trends and Platform Updates
To provide top-notch service as a remote social media manager while making extra cash, stay informed about industry news by following reputable sources such as Social Media Examiner. Additionally, attend webinars or enroll in relevant courses to sharpen your skills further – check out websites like Udemy for affordable options.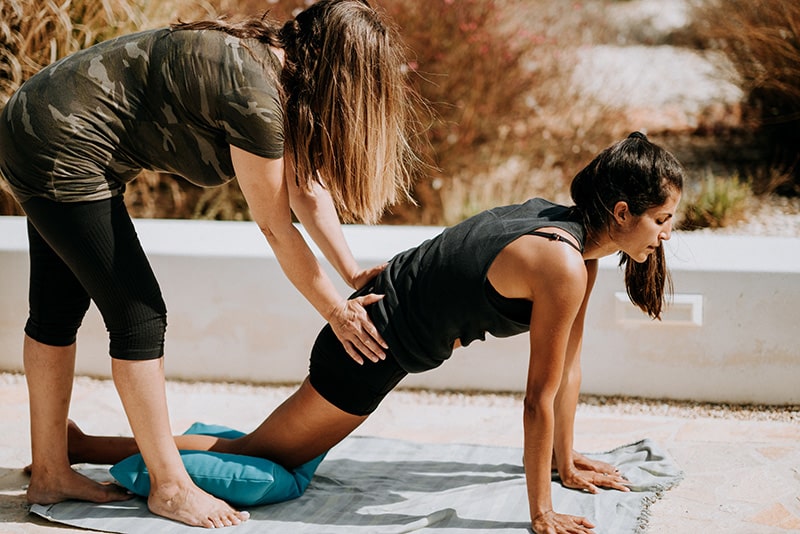 Coaching or Teaching Your Expertise On-the-Go
If you have a skill or expertise others are interested in learning, consider offering lessons while traveling worldwide. This can help you earn income and allow you to share your knowledge with others who want to learn from you.
Identifying Suitable Locations for Teaching Sessions
Identify spots where potential learners may be, like parks, community centers, or hostels. Ensure the space is suitable for teaching sessions by checking for adequate lighting and seating arrangements.
Promoting Classes Using Local Resources and Online Channels
To attract students, promote your classes using local resources like bulletin boards at hostels, cafes, or tourist information centers. Additionally, use social media platforms like Facebook groups dedicated to travelers in specific regions.
Adapting Lesson Plans According to Student Preferences
Create flexible lesson plans that cater to your students' various skill levels and interests.
 Incorporate local culture into your lessons, adding extra excitement for you and your students.
Adjust teaching strategies based on individual learning styles, ensuring each student gets the most out of their experience with you.
By coaching or teaching on the go during travels, you can make money and create memorable experiences by connecting with people from diverse backgrounds. If you're interested in earning income while traveling, consider teaching your expertise to others. It's a great way to earn extra cash, find freelance work, or even create a passive income stream. Some other options for making money on the road include affiliate marketing, telecommuting jobs, seasonal jobs, and remote jobs. With hard work and dedication, you can start earning income while traveling and living your dream life.
Become a Workamper or Campground Host
Becoming a Workamper or Campground Host is an excellent way to combine a love for the great outdoors with an opportunity to earn a living while traveling. Workampers and Campground Hosts play a crucial role in managing and maintaining campgrounds, RV parks, and recreational areas.
Most Workampers and Campground Hosts live in their own recreational vehicles or campers. If you don't already have one, consider investing in an RV that suits your needs and budget. Ensure it is well-maintained and comfortable for extended stays.
Build Relevant Skills
Many employers prefer candidates with skills useful in campground operations, such as maintenance, landscaping, customer service, and office management. Acquiring these skills can make you a more attractive candidate.
Search for Opportunities
Various resources are available to find Workamper and Campground Host positions. Websites like Workamper.com and CampgroundHost.com list job openings across the country. You can also reach out to individual campgrounds or RV parks directly.
Prepare Your Resume
Craft a resume highlighting your relevant skills and experiences. Emphasize any prior camping, RV, or outdoor-related experience and any customer service or maintenance skills. Submit your resume and application to the positions you're interested in. Be prepared for interviews, either over the phone or via video conferencing. Express your enthusiasm for the role and willingness to contribute to the campground's success.
Understand the Commitment
Be clear on the terms and expectations of the position, including the duration of your stay, responsibilities, compensation (which may include a combination of wages and campground amenities), and any rules or regulations specific to the campground.
Embrace the Lifestyle
Working as a Workamper or Campground Host offers a unique lifestyle, often involving remote or rustic locations. Be ready to adapt to the challenges and joys of life on the road, including close interactions with campers and the opportunity to enjoy nature's beauty. Embrace the opportunity to explore new places, meet fellow travelers, and create lasting memories while contributing to the camping community.
Whether you're seeking a temporary adventure or considering a long-term lifestyle change, becoming a Workamper or Campground Host allows you to immerse yourself in the beauty of nature while contributing to the enjoyment of others' outdoor experiences.
FAQs
How can I make good money on the road?
Making good money while on the road is feasible with the right approach and a willingness to adapt to a flexible lifestyle. Remember that planning, budgeting, and diversifying your income sources is the key to making good money on the road. Combine different strategies to create a reliable income stream that allows you to enjoy your travels while ensuring financial stability. Researching the legal and tax implications of earning money while traveling is essential, as they can vary depending on your location and nationality.
Can I make money living on the road?
To make money while living on the road, consider offering freelance services, travel blogging, teaching English online, selling digital products or photography, taking part-time jobs or seasonal gigs, pet sitting around the world, managing social media accounts for clients, and offering lessons related to your expertise. Establish an online presence and network with fellow travelers for leads.
Can you make money on a road trip?
Yes, you can make money during a road trip by providing various services such as freelancing in your skillset area (writing, graphic design) and creating content for a travel blog or YouTube channel with monetization options like affiliate marketing and sponsored posts. You may also offer remote tutoring sessions or sell digital products like eBooks and printables.
How do people afford to live on the road?
Whether in an RV, camping, or simply traveling extensively, living on the road requires careful planning and financial management. Many people fund their travels by working remotely. With the growth of the internet and technology, remote work opportunities have expanded, allowing individuals to maintain their careers while traveling.
Living on the road often means adopting a minimalist and budget-conscious lifestyle. Many travelers cut expenses by cooking meals, camping in public lands or free campgrounds, and reducing non-essential purchases. Some people save money for an extended period before embarking on a road trip. They may also rely on investments, such as stocks, rental properties, or dividend income, to cover traveling expenses.
Ultimately, the ability to afford living on the road depends on your financial situation, skills, and resourcefulness. Successful road living often involves a combination of income sources, careful budgeting, and the ability to adapt to changing circumstances while enjoying the freedom and adventure of life on the road.

How can I get paid for traveling?
You can get paid for traveling by becoming a professional travel blogger or vlogger who earns through advertising revenue-sharing platforms like Google AdSense, affiliate marketing partnerships with brands, and sponsored content deals from companies targeting travelers' audiences. Additionally, working remotely in web development allows income generation while exploring new destinations.
How do you make passive income on the road?
Making passive income on the road involves creating assets that generate earnings without constant active effort. Examples include:
Writing eBooks related to your travels.
Selling stock photos taken during trips.
Earning royalties from video courses about specific skills relevant to other travelers (e.g., language learning).
Investing in dividend-paying stocks or real estate crowdfunding platforms.
Conclusion
There are many ways to make money while traveling on the road. The possibilities are endless, from freelancing and travel blogging to teaching English online and selling digital products. Part-time jobs, seasonal gigs, pet sitting, photography sales, completing surveys, and social media management are great options for generating income while exploring new destinations.
By leveraging your skills and expertise in various fields, along with a bit of creativity and hard work, you can turn your passion for travel into a profitable venture. With so many opportunities available to make money on the road today, it's easier than ever before to fund your travels without sacrificing financial stability or career goals.