How to Become a Digital Nomad: Sure Fire Strategies for Living the Remote Dream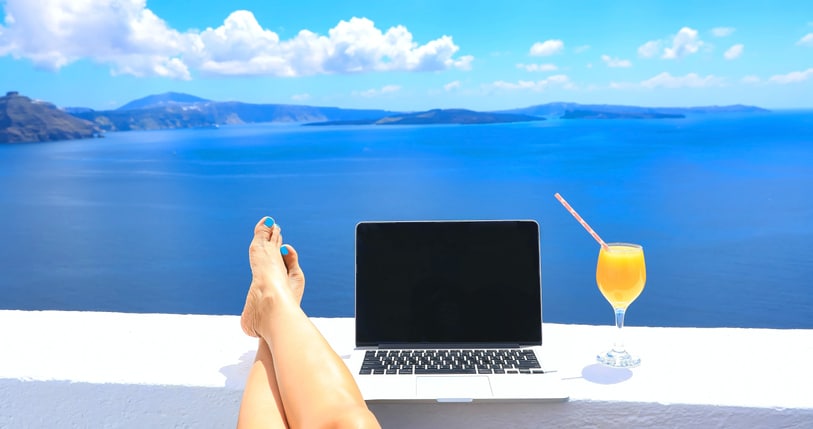 As borders dissolve and technology advances, the world of work continues to evolve. One of the fastest-growing trends is the rise of digital nomads – individuals who use technology to work remotely while traveling the world.
In 2022, the U.S. accounted for over 16.9 million digital nomads. Another survey found that flexibility was the most significant benefit cited by teleworkers. Over 60% want flexibility in how they spend their time, their work location, and where they choose to live. Digital nomads were primarily self-employed as of 2022, many were business owners, and around 35 percent were freelancers or gig workers.
This step by step guide will tell you all you need to know on how to become a digital nomad and start living an independent life with flexibility and freedom of working from anywhere.
If you purchase through our partner links, we get paid for the referral at no additional cost to you! For more information, visit my disclosure page.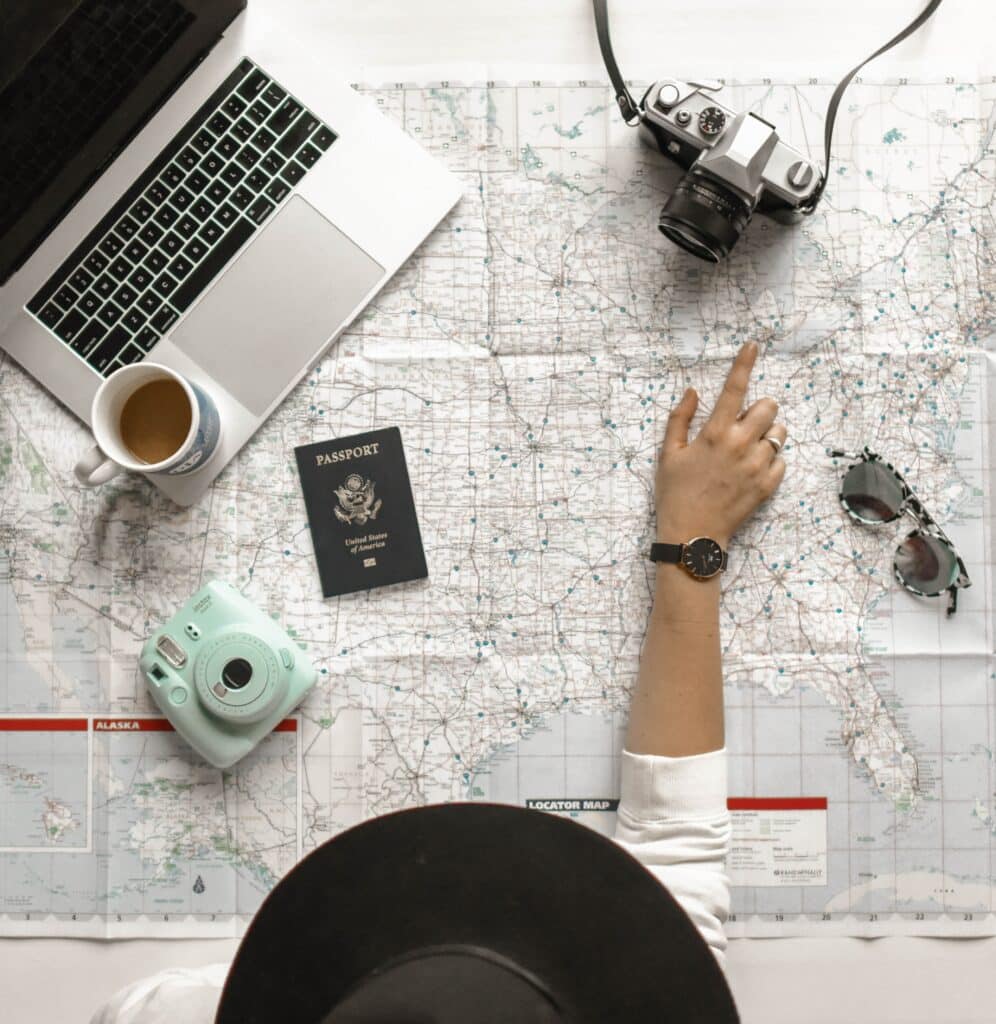 This post may contain affiliate links. If you purchase through our partner links, we get paid for the referral at no additional cost. For more information, visit my disclosure page.
What is a Digital Nomad?
A digital nomad is an individual who embraces a lifestyle characterized by both freedom and flexibility. At its core, being a digital nomad means having the ability to work remotely while simultaneously having the freedom to travel and explore the world. They typically have no fixed location or office space and use tools such as laptops, smartphones, and cloud-based software to conduct their work from anywhere.
Unlike traditional office-bound workers, digital nomads are not tied to a specific physical location or a rigid 9-to-5 schedule. Instead, they leverage technology to perform their job tasks from anywhere with an internet connection, allowing them to roam from place to place while still staying professionally engaged.
One of the defining features of the digital nomad lifestyle is the concept of having a "home base." While digital nomads are known for their wanderlust, many still maintain a place they consider home, whether it's a permanent residence, a shared apartment, or even a rented space.
This home base provides stability and a sense of belonging while also serving as a launching pad for their adventures. Digital nomads have the flexibility to depart for weeks or even months at a time, exploring new destinations or returning to familiar ones. This unique blend of having a rooted home life and the freedom to work from virtually anywhere allows digital nomads to strike a balance between the comfort of home and the excitement of new experiences, all while remaining gainfully employed in their chosen professions.
How I Became a Digital Nomad
My UX design career began 30+ years ago at Apple Computer and then working for various technology companies in the San Francisco Bay area. By 2015, wanting more flexibility and an excellent work-life balance, I joined a consulting company called TopTal which provided me with high-paying contracts for my UX skills regardless of where I was located.
Thus began my digital nomad career as a freelance designer making money online. I have traveled America in my Airstream for three years while earning an income online.
Downsizing my life by getting rid of stuff and moving into a smaller space has also enabled me to work less and helped to manage my expenses on the road. Some people sell their homes, buy an RV, or move to a new country and live entirely on the go. I have a 425 sq ft cottage as a home base and travel about half the year. The way you design your nomadic lifestyle is totally up to you.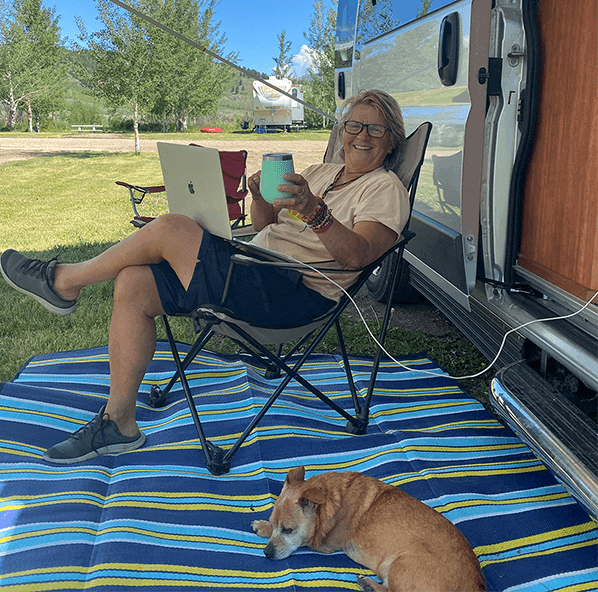 The Advantages of RV Travel for Digital Nomads
As a digital nomad, I have embraced solo travel in an Airstream travel trailer for the last three years. By traveling in a recreational vehicle, my dogs and I have the freedom and flexibility to work from anywhere while immersing ourselves in the beauty of the outdoors.
I have found RV travel is less hassle than flying and more budget-friendly, as it eliminates the cost of expensive hotels or rental properties. Additionally, this slow-living way of travel provides me with exposure to new experiences, new ideas for my creative photography, and endless material for writing my blog articles.
Imagine completing a project on the beach or brainstorming ideas while gazing out at the ocean waves or a beautiful mountain range. The possibilities are endless! So, if you're craving adventure and a change of scenery, hit the road as a digital nomad in an RV, and see where it takes you.
Practical Tips from a Digital Nomad
As a digital nomad, I have learned from experience that it's essential to maintain consistent focus and communication while on the go. Set daily goals, keep a to-do list and deadlines, and stick to them. Keep engaged with remote teams and stakeholders to avoid feeling isolated. Take personal time to re-energize and have a routine that fits your lifestyle and supports overall wellness.
Refining and developing essential skills takes time and dedication, but the reward of living and working on the road is worth it.
How Do You Become a Digital Nomad?
Becoming a digital nomad is an exciting prospect, but only for some. Before leaping, it's vital first to determine if this lifestyle is the right fit for you. Consider your personality, work style, and personal interests. Once you've decided that the digital nomad lifestyle is proper for you, create a plan to find remote work opportunities.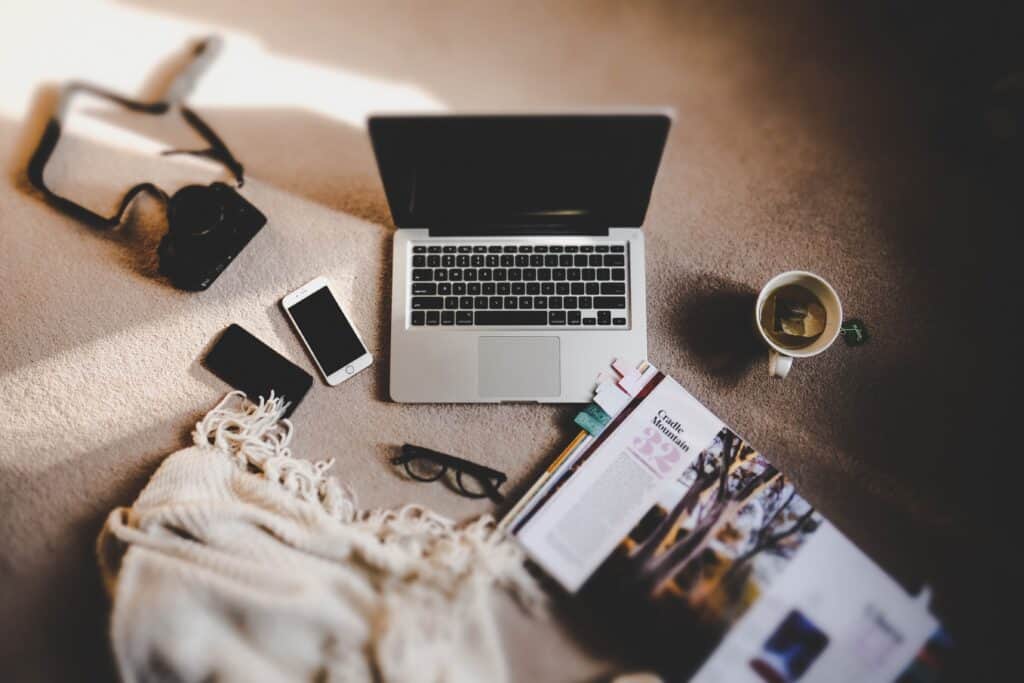 Building A Skill Set That Supports Remote Work
In today's growing remote work market, building a solid skill set that supports remote work is essential for success. Technical skills and soft skills are both critical for remote work. Anyone can succeed in remote work with the proper skill set, mindset, and tools.
Identifying and Refining Essential Skills for Digital Nomads
Evaluate your skills and experience, and consider what work you could do remotely. Explore various industries and identify niches with high demand for remote work. Any profession, from graphic design to social media marketing, programming, writing, or even starting your own business. Consider how to sustain your income and lifestyle while working from anywhere and plan your finances accordingly.
To become a successful digital nomad, individuals must develop specific skills. The following are some of the skills and traits that one needs to refine to become a proficient digital nomad:
Digital Skills
Technical proficiency in the latest software, communication tools, and web-based applications.
Online marketing and sales skills, graphic design, website development, and social media management.
Soft Skills
Time management and the ability to prioritize tasks effectively.
Adaptability, resilience, and flexibility to handle ambiguity and uncertainty.
Clear communication ensures effective collaboration despite distance and working across cultures and time zones.
Self-discipline to maintain focus and stay motivated to meet deadlines without external pressure or supervision.
Innovation and creativity to help identify unique solutions that will increase your value in the global market.
Identifying and Refining Skills
Attend online courses and seek mentorship and coaching to enhance or acquire new skills.
Network with other digital nomads and collaborate with remote teams across different cultures to strengthen skills and gain new perspectives.
Join relevant social groups or online communities that align with your interests, help address gaps, learn, gain from others' expertise, and create collaborative partnerships.
Practice continuous learning by attending webinars, attending industry conferences, and reading relevant content to stay abreast of new technologies and the changing landscape.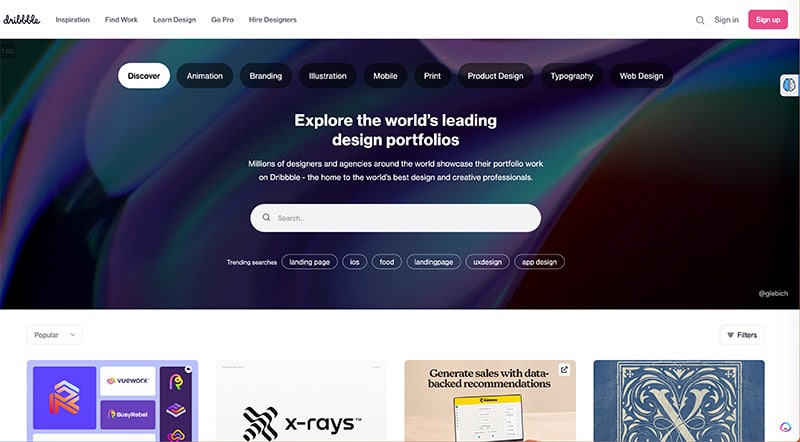 How to Craft a Resume or Portfolio that Showcases Your Remote Work Capabilities
As a remote worker, it's essential to highlight the skills and abilities that make you an exceptional candidate for a remote job. My portfolio on the TopTal platform serves to showcase my digital skills to perspective clients.
The Dribbble and Behance platforms are a great place for designers, artists, and other creatives to get inspiration for their portfolios and also as a place to host your portfolio. Create a resume/portfolio that showcases your remote work skills and abilities:
Identify Important Skills
Identify skills relevant to remote workers, such as excellent communication, time management, problem-solving, adaptability, and self-discipline.
Highlight those skills in your resume or portfolio summary, emphasizing how these skills can benefit the potential employer in a remote-working context.
Showcase Remote Work Experience
Remember to emphasize your remote work experience, including freelance work, volunteering, or contract work.
Include a summary of your remote work experiences, including any successful remote projects you have accomplished that show your skills and abilities.
Use measurable achievements and details of actual accomplishments to underscore your experience.
Demonstrate Accomplishments and Achievements
Include a section highlighting significant successes and accomplishments demonstrating your skills in a remote work environment.
Provide key performance indicators, such as driving results, increasing efficiency or productivity, and optimizing project delivery.
Include quantifiable data such as sales leads, revenue generated, timeline reductions, or client retention rates.
Provide Examples
Offer specific examples to demonstrate your remote work skills and experience, such as a project you accomplished remotely or how you handled a particular challenge while on a remote assignment.
Highlight the strategies used to meet project deadlines and achieve goals.
Including how you communicate, collaborate, and maintain efficient distributed team operations shows elements of remote team culture fit.
Visual Presentation and Conciseness
Keep your resume or portfolio visually engaging with clean and professional designs.
Limit the usage of excessive graphics to ensure quick scanning by recruiters.
Use bullet points and active language to concisely convey your experience and skills through the resume or portfolio presentation.
With these guidelines, you can create a resume or portfolio that effectively showcases your remote work skills and abilities, making you an impressive candidate for remote work positions.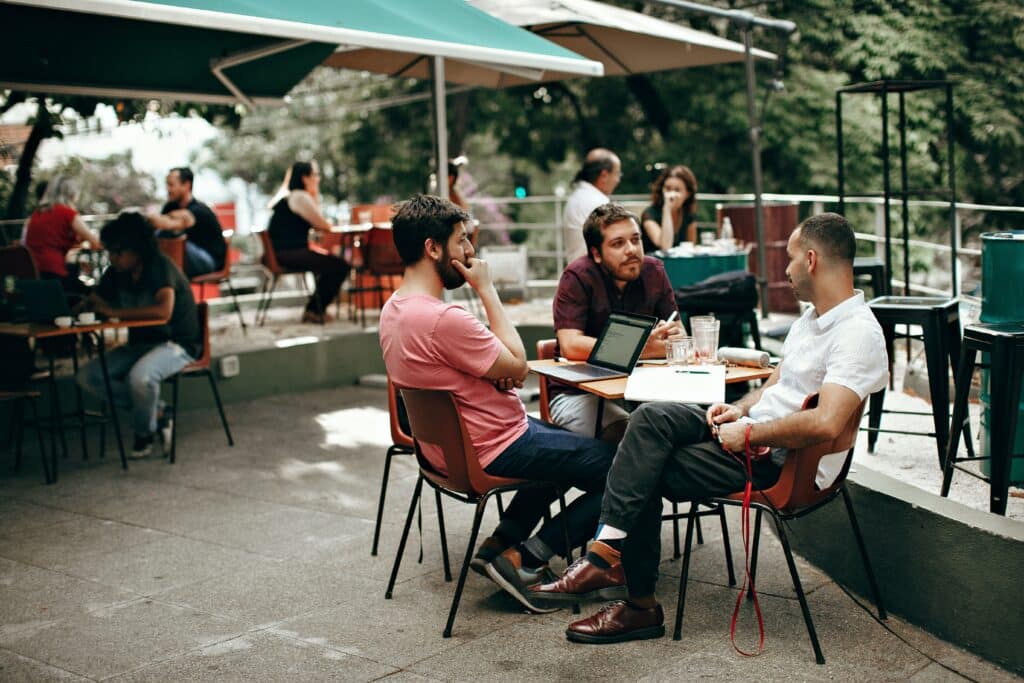 How to Find Remote Work Opportunities
Whether you're looking for the flexibility of working from home or the freedom to travel while working, plenty of remote work opportunities are available.
Finding Freelance and Remote Job Work Opportunities
Understanding the types of remote work positions available in your field is essential. Various job-search websites and platforms offer a wide range of remote work opportunities.
Use job boards like Indeed to post your resume and Guru.com, FlexJobs, or Remote.co to research companies that offer remote work for your industry. Read the job descriptions carefully to determine if the role is fully-remote or hybrid (mix of remote and in-office).
Freelance work can have benefits but also challenges. Freelancing offers flexibility but can also come with irregular income, self-promotion responsibilities, and a lack of job security.
Freelancing is a popular way to earn a location-independent income. Luckily, freelancing job boards such as Upwork, Freelancer, and Fiverr, allow you to get your foot in the door with low-commitment work.
Network and Build Relationships with Remote Workers
Attend webinars and conferences, or join social media groups to network, build industry relationships, and learn about remote work opportunities. This can provide unique insights into remote work and even lead to potential job opportunities.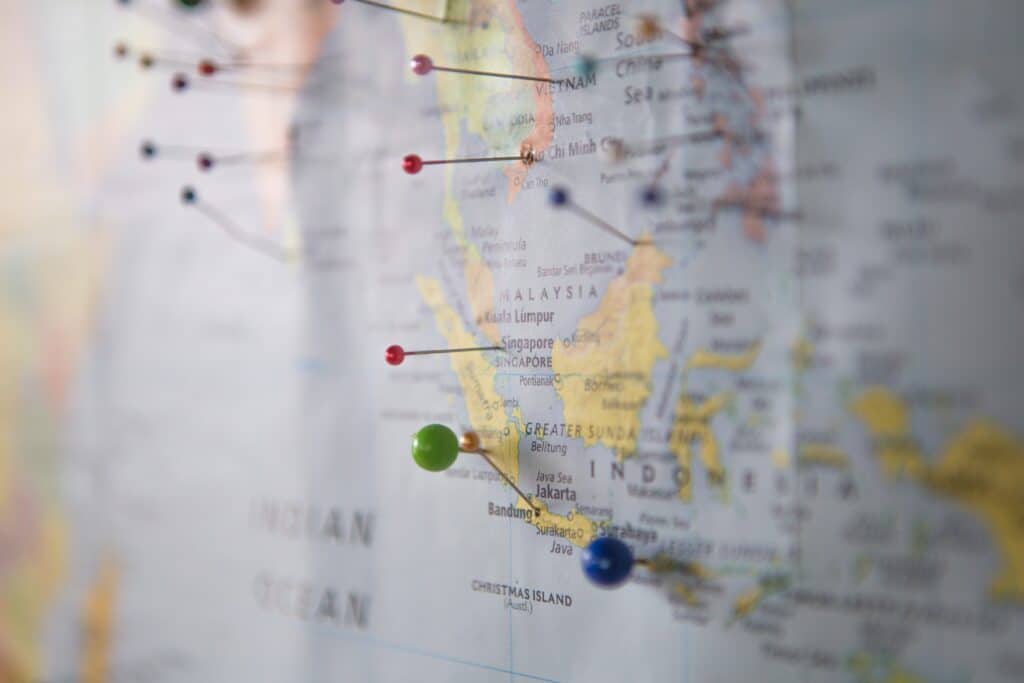 Join Remote Work Communities
As a digital nomad, there are plenty of communities to connect with like-minded individuals and get support and advice. Facebook groups like "Digital Nomad Girls" and "Digital Nomads Around the World" bring together people from all over the globe who are on the same journey.
Slack workspaces such as "Nomad Soulmates" and "Nomad List" foster a strong sense of community, with conversations ranging from finding accommodation and work to sharing travel recommendations.
In-person communities such as "Remote Year" and "Outside" allow connecting with digital nomads in real life and attending networking events. Joining these communities can help you grow your network, feel less isolated while traveling, and gain invaluable insights and tips from experienced digital nomads.
Tips for Finding and Joining a Digital Nomad Community
Research social media groups, online forums, and websites like Nomad List.
Search for local networks or meetup groups in the area
Attend events and conferences related to topics in your field.
In summary, digital nomad communities are an excellent way to connect with like-minded people, explore new places, and grow professionally.
Transitioning To Remote Work
In recent years, remote work has become increasingly popular around the world. A shift towards flexible work arrangements and increased remote technology mean endless opportunities to work from almost anywhere.
Tools and Resources to Set up a Virtual Office
Invest in essential tools and resources such as hardware, software, and applications to create a successful remote work transition to help make a virtual office setup. Most digital nomads' first task is to seek a reliable internet connection, possibly in a co-working space. These include a reliable computer, software suites like Microsoft Office, video conferencing tools like Zoom, and project management tools such as Asana or Trello.
How to Manage Your Personal Life While Working Remotely
Working remotely can blur the lines between personal and professional life. Establishing a detailed schedule for work hours and personal time is essential, ensuring you get a proper work-life balance. Avoid work distractions, prioritize leisure time, and maintain social connections to stay positive, healthy, and motivated.
Understanding the Ins and Outs of Freelance Work
Set realistic expectations for your income and understand the timelines for your payment. Be mindful of managing your time effectively and consistently communicating with your clients to develop long-term relationships and secure new business opportunities. Diligently research and comply with tax laws and legal requirements to avoid legal problems later.
Starting Your Own Location-Independent Business
Location-independent business owners are entrepreneurs who create revenue and set up their products, services, and teams from anywhere in the world. Location-independent businesses include blogging, virtual freelancing agencies, e-commerce shops, micro-influencing, and affiliate marketing.
Going into Business for Yourself
Another viable option for generating income through location-independent work is starting your own business. Going into business for yourself is a significant milestone that requires careful consideration and planning. It involves identifying your entrepreneurial niche and profitable ideas and creating an effective marketing strategy to reach the target audience.
Identifying a niche that caters to your passions, skills, and interests is vital to developing a successful business plan. Consider starting businesses aligning with your strengths, expertise, and interests. This will help you work more effectively, remain motivated, and deeply engage with clients.
A successful location-independent business combines your skills, passion, and entrepreneurial mindset. Ensure you have done your due diligence to develop a strong business plan, anticipate challenges, undergo a competitor analysis, and identify strategies to stay ahead of the curve. Surround yourself with mentors, coaches, and accountability programs that provide support, critiques, and guidance.
Identifying Your Entrepreneurial Niche and Profitable Ideas for a Location-Independent Business
Identify an entrepreneurial niche you are passionate about, have previous experience with, and have identified gaps or needs to bridge or fill.
For instance, you may help remote workers learn about taxes or offer e-books to assist them with staying productive. Market research can validate your business model and identify potential revenue streams.
In summary, generating an income through location-independent work involves:
Finding freelance work opportunities.
Building on your skill set.
Understanding the ins and outs of freelance work.
Starting and running a location-independent business.
Identifying your entrepreneurial niche.
Developing profitable ideas.
These steps require research, networking, new skills, and balancing personal and professional commitments. Still, the benefits of being a location-independent worker will always be worth it.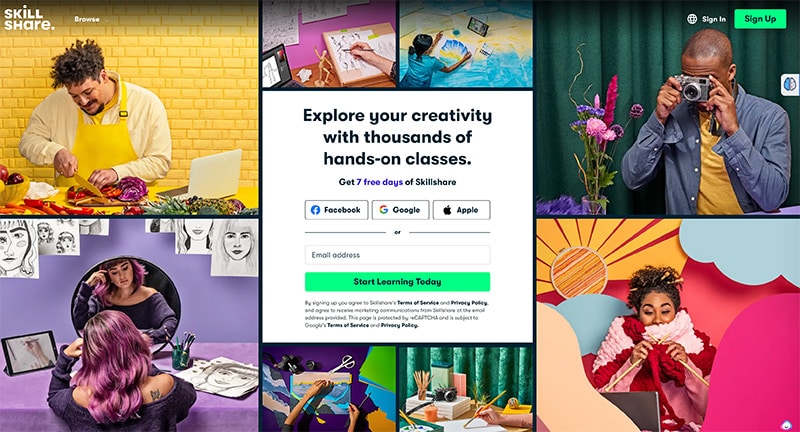 Advancing Your Technical Skills
Living in a rapidly changing world requires updating our technical skills. Advancing your technical knowledge and skills helps you stand out and expand your career opportunities.
You may use online resources, such as Skillshare, Linkedin Learning, or Udemy, to learn new skills or improve existing ones. Consider asking for feedback, ratings, and portfolios from past clients or colleagues to build a compelling profile.
The Importance of Continuous Improvement and Growth
As professionals, we all strive for success, and to achieve it, it is necessary to maintain ongoing learning and development. We unlock our full potential and stay relevant in our field by continuously improving our skills and knowledge.
Adopt a Growth Mindset
A growth mindset is essential to your personal and professional development. Acknowledge that failures and setbacks are part of the learning process and view these situations as opportunities to grow. Adopting this mindset shows you will continue to evolve and improve despite challenges.
Establish Goals and Measure Your Progress
Setting clear goals helps you stay motivated, focused, and accountable. Establish both short-term and long-term goals for yourself, and take the time to evaluate your progress regularly. Measuring your progress, no matter how small, is crucial to celebrating your successes and identifying potential areas for improvement along the way.
Final Thoughts
Becoming a digital nomad can be a life-changing decision with unique benefits. As we have seen, remote work offers new possibilities for personal and professional growth, including the ability to travel freely and explore new environments while maintaining financial stability and independence.
By embracing a location independent lifestyle, my pups and I can leave our home base and travel for extended periods of time and still keep our multiple streams of income working for us. Other nomads travel with families, friends or a partner and many travel full time.
Whatever travel lifestyle you choose, its possible to utilize your unique skills and passion to create a fulfilling life full of adventure, learning, and growth. The freedom and independence that come with this kind of lifestyle are second to none, and it is truly an exciting time to be part of this growing community.
So, are you ready to take the next step toward the digital nomad lifestyle? Start by seeking out resources and networking channels and finding inspiration online. Deciding to become a digital nomad is your first step to an amazing transformation. The world is your office, and the sky's the limit, so don't wait any longer. Start taking action toward living the life you truly desire today!