Unleash Your Earning Power: Make Money Freelancing While RVing in 2023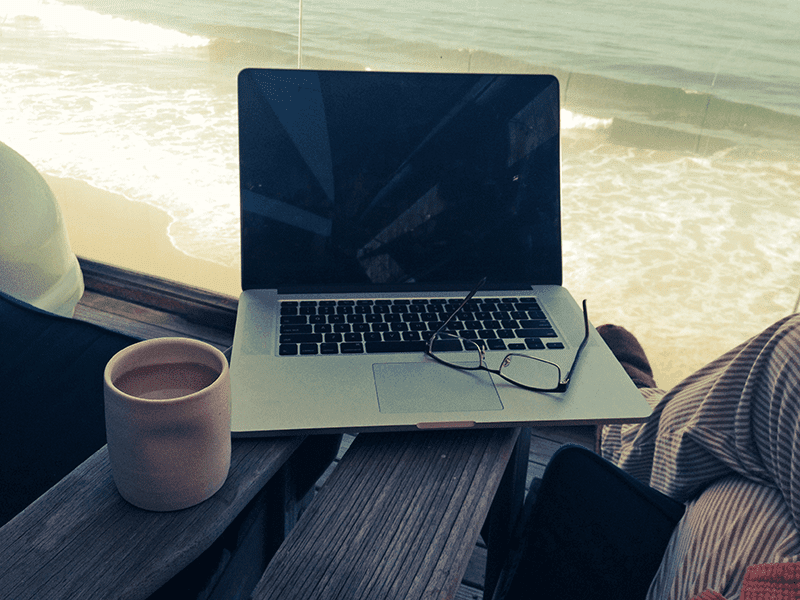 Earn cash by turning your expertise into opportunities on the road
Do you have a particular skill or expertise that you could use to make some extra money through freelance earnings while traveling in an RV? If so, then freelancing may be the perfect way to earn some income on the road.
From 2019 To 2021, the number of digital nomads in the U.S. doubled to around 15.5 million. The average income for a digital nomad is $117,959 per year, while the median income is $85,000.
Thanks to the internet, there are many opportunities for freelancers to find work. Whether you're a writer, editor, graphic designer, web developer, photographer, or in digital marketing, there are plenty of ways to use your skills to make money freelancing. And what's excellent about freelancing is that it can be done from anywhere – which means you can do it while traveling solo in your RV!
This post may contain affiliate links. If you purchase through our partner links, we get paid for the referral at no additional cost! For more information, visit my disclosure page.
How to make money freelancing while on the road
There are many reasons to love the RVing lifestyle – the freedom to travel, explore new places, and live lightly on the earth. Even if you are a newbie RVer, you still need money to follow your dream. For some of us, the appeal is also in the fact that it can be a very cost-effective way to live. But what if you could make money freelancing while living this dream life?
A freelancing business may be the answer. Here are some ideas for ways skilled professionals can find new clients and get started freelancing while on the road.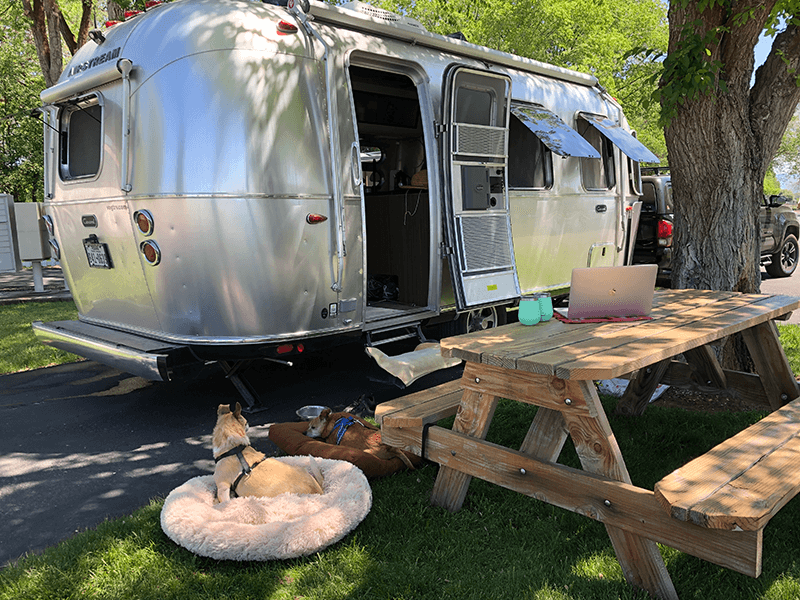 What is freelancing, and how can you get started while RVing?
Freelancing is a great way to embrace the freedom of RVing while continuing to work remotely. A skilled professional can achieve career independence in the freelance world by leveraging talent networks, becoming self-employed, and utilizing digital tools to help connect with new clients.
With more businesses coming around to the idea that location should not be a limiting factor for skilled workers anymore, now is the perfect time to go mobile and grow your freelance career while on the road.
Everyone dreams of getting paid to travel, and now it is entirely possible thanks to talent networks that help connect digital professionals with the right opportunities. All you need is the right expertise – and talent, including design, freelance writing, translators, marketing professionals, software engineers, and countless more – and the willingness to take your skill on the road for a remarkable journey.
Use your skills and knowledge to find clients who need your help.
Are you looking for clients but need help knowing where to start? Unlock your inner wealth of knowledge and put your skills to good use! Using the plethora of background knowledge and expertise, you will be in an excellent position to be your own boss and find freelance clients who need your help.
Remember that knowing what others don't can benefit you and make a successful connection. Hunt down those that lack the same knowledge as you, then donate some of your wisdom to them – it's a win-win situation! Sharpen up that skill set and get out there – a whole world of job opportunities is waiting for you.
How can you find clients as a freelancer while RVing around the country?
Traveling around the country in an RV can be an exciting life choice, and many full-time freelancers have found ways to make money freelancing online. Finding potential clients is essential to this journey, but it can take time to figure out where to start.
One strategy to consider would be joining talent networks specific to your work area, such as design project websites or popular freelance marketplaces. Networking can also help by asking friends and family for referrals or hashtagging keywords on social media platforms like Instagram or Twitter that relate to what you offer.
Finally, don't forget the basics either – advertising your freelance services through email campaigns or good old-fashioned word-of-mouth can be a great marketing technique for finding local clientele quickly. With some creative ingenuity and effort, finding your own clients while RVing around the country is definitely doable.
What freelance jobs are most profitable?
Most profitable freelance jobs require specialized skills and expertise, such as software engineering, web design, or copywriting. However, more general roles such as virtual assistant, data entry clerk, or market researcher can also be lucrative if you have the right experience.
Additionally, while high-in-demand fields like social media management might need to pay better per hour, they can lead to recurring contracts, which enable you to make a consistent income. And lastly, don't forget that having multiple income streams is one of the best ways to maximize profits – instead of relying solely on one job, diversifying your offerings increases your chances of landing steady work and better pay.
Additionally, staying open-minded and exploring new opportunities can help you expand your portfolio and make more money. With hard work and dedication, any freelancer can find a successful career!
What are some of the most popular talent networks, and how do they work?
Being a freelancer can be a daunting experience, especially when it comes to promoting yourself. Thankfully, with its boundless opportunities to connect with people and places and a reliable internet connection, the internet can offer a wide array of channels to market your services. There are several ways to market yourself as a freelancer, including talent networks and online platforms.
Professional talent networks such as Toptal and Braintrust are dedicated to helping independent contractors get access to prospective clients and find freelance jobs in top companies all around the globe.
Toptal is best known for connecting businesses to high-level professionals with specific industry expertise. Braintrust, another popular platform, offers access to a global network of freelancers looking for long and short-term contracts within all multinational companies.
To become vetted into a talent network, you must pass some steps to qualify. Still, you are part of the community, and you'll regularly get asked to interview for select freelance work based on your talents and availability. Eventually, once you are established, you'll be able to set your own pay rates and make great money!
What are some of the most popular freelancing platforms?
To find clients for your freelancing business, online platforms such as Dribbble, Flexjobs, We Work Remotely, and Upwork provides a platform for discovering those connections. Upwork is geared more toward a generalist or beginner freelancer, as the rates are typically low.
Where online platforms like Dribbble, Flexjobs, and We Work Remotely are organized by your expertise and experience level. All these sites provide job postings by potential clients and an opportunity to create profiles and portfolios as an independent contractor and market yourself to multiple clients.
Whether you are a freelance writer or a web designer, or you work in graphic design or web development, you have a good chance of making money freelancing on any of these sites.
So no matter how many afternoons you spend hiking with your dogs or nights out photographing sunsets or star trails you have planned this month, there are always opportunities to make your freelancing career thrive.
Why join a talent network?
I have been making money freelancing as a location independent consultant for over 10 years. As a Product Designer and UX Researcher, my freelance business exploded once I became part of Toptal, and I found my most profitable freelance job on this platform. You can see my public Toptal profile to get an idea of what I do.
Use my Toptal referral link.
Toptal is a global network of top talent in business, design, and technology. Top companies hire Toptal freelancers for their most important projects. Sign up with my referral link to get access to exclusive opportunities, a community of experts, and resources that can help accelerate your career.
Be prepared to work hard and hustle to make money freelancing while on the road.
If you've dreamt of living life on the road while still making money, freelancing may be the perfect opportunity. Being an independent contractor certainly has its perks: long-term contracts allow you to set your own schedule as you keep exploring your RV lifestyle.
That said, it is essential to remember that freelancing often requires a lot of hard work and hustle to succeed, so if you're looking for a free ride, this isn't it! But if finding clients, mastering project management tools, and long-distance Zoom calls don't scare you off, grab your laptop, and hit the open road.
What are some tips for successfully completing freelance projects on the road?
Building your freelance business on the road can be a refreshing experience, with much to gain in terms of unique experiences in this new fulfilling career move. Taking on assignments far beyond one's comfort zone calls for unflinching passionate flexibility, not just logistically but mentally.
To be successful, one must combine a deep sense of self-confidence with the capacity to assertively communicate the scope and progress of your work to a new client who may well be thousands of miles away. That might seem daunting, but it also provides ample opportunity for growth. All that – plus some determination and internet access – is what it takes to make it as an RVing freelancer!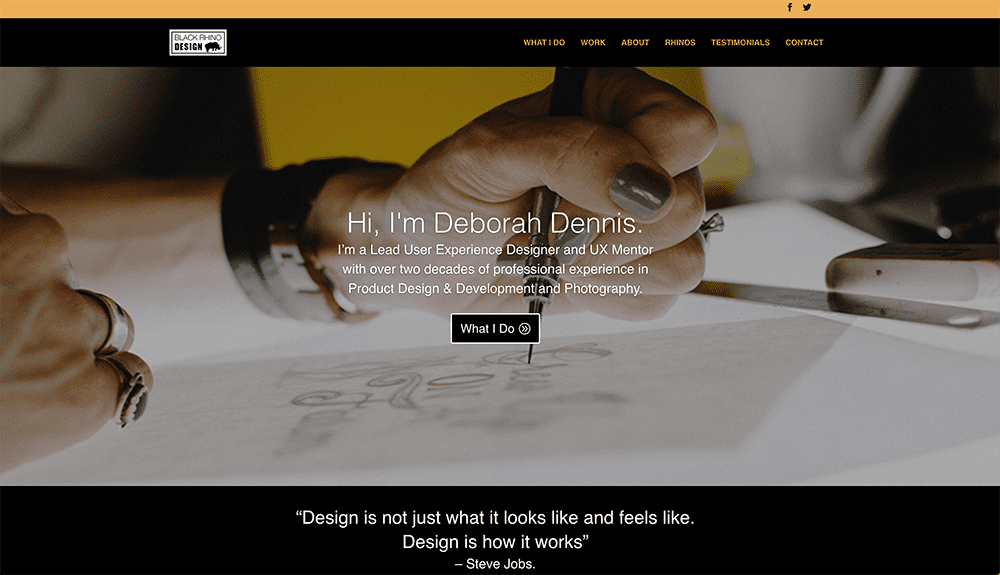 Create a portfolio that showcases your work
Online platforms, such as Dribbble, provide a place to create a portfolio showcasing your work. This is essential for any creative or design freelancer who wants to stand out from the competition and showcase their skills. A well-crafted portfolio can give potential clients a glimpse of what you are capable of, allowing them to make an informed decision when choosing someone for their project.
Create a portfolio that stands out. It's essential to focus on quality over quantity by including only your best work, along with detailed descriptions and visuals demonstrating your abilities' scope. Additionally, showcasing client testimonials or reviews is also beneficial in building trust with potential customers. With these tips in mind, crafting an impressive portfolio should be easy!
Stay organized and keep track of deadlines.
As a freelancer, staying organized and keeping track of deadlines are essential for achieving success and making money. Keeping track of dates, goals, tasks, and events will help you stay on top of your game and ensure everything runs smoothly.
Invest in an online planner and calendar to help you remember and track important client meetings, tasks, and deliverables. Set reminders for yourself so that you can meet all critical deadlines.
A well-organized plan can significantly reduce stress and help you accomplish your goals faster! Staying organized helps maintain efficiency, productivity, and success–so take the time to create a plan and stick with it!
Feel free to negotiate your rates.
It's important to always ask for what you deserve. When talking with potential new clients about a contract, feel free to negotiate your rates. Take the time to research the company, its industry, and your qualifications to make an educated decision about what is fair compensation for your skills and experience.
Have confidence in yourself, and don't be afraid to advocate for what you believe is right; often times clients will respect that. Feel free to negotiate rates to ensure you are appropriately compensated for your hard work!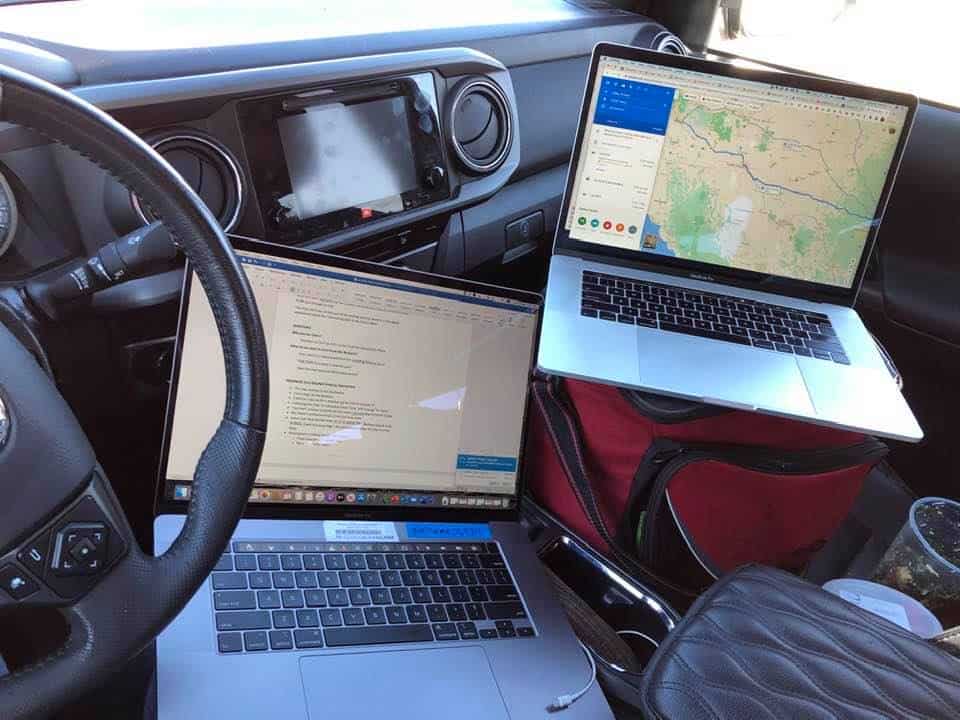 Are there any downsides to freelancing while RVing that you should be aware of before getting started?
Life as a freelancer on the road in an RV can have its perks, but some challenges and downsides should be considered. The unpredictability of work is something freelancers must embrace; some weeks will be hectic, while others may be filled with downtime or periods of waiting for new projects to come along.
Freelancing also means you'll have to take on all the responsibilities of running a business – from managing your finances and marketing to staying up to date with industry regulations. Remember the lack of employer benefits that accompany a freelancing lifestyle too! All things considered, it's worth weighing the pros and cons before committing to a life as a full-time RVer-slash-freelancer.
Conclusion
Freelancing is a great way to make money while RVing, it can be challenging, but that's precisely why you can succeed. Many people keep going or never even get started. That said, you need to be aware of the downsides and know how to find the ideal client and successfully complete projects. However, freelancing can be a great way to earn money on the road if you're up for the challenge. So what are you waiting for? Get out there and start freelancing!
Questions
How can a beginner start freelance?
Starting freelancing can feel daunting, especially for beginners. However, it doesn't have to be! It's essential to identify what skills and strengths you can offer clients. Once you know this, you can start creating a portfolio that displays your work and promoting yourself on sites like Behance, LinkedIn, and other online freelancing jobs websites .
Additionally, building relationships with other freelancers in the same field is another great way to help get the word out about your services. Finally, don't forget to manage your finances while freelancing correctly; this includes keeping track of invoices and taxes paid during the year. By following these simple tips, beginners can start their freelancing career on the right foot!
How hard is it to make money freelancing?
Making money freelancing can be challenging, but it isn't impossible. Depending on your freelance work, the competition might be fierce, and wages may vary. Those entering a saturated market or those just starting might have to accept lower-paying gigs until they gain experience and expertise. On top of that, dealing with clients can take some time if you are new to freelancing. Keeping track of your finances is vital:
Setting reasonable rates for your services.
Creating effective contracts and invoices.
Staying on top of taxes is essential to running a successful freelance business.
Despite all these obstacles, making money freelancing is entirely possible – with dedication and drive, it can become a lucrative career!