Easy RV Trip Planning: How to Map Out Your Dream Road Trip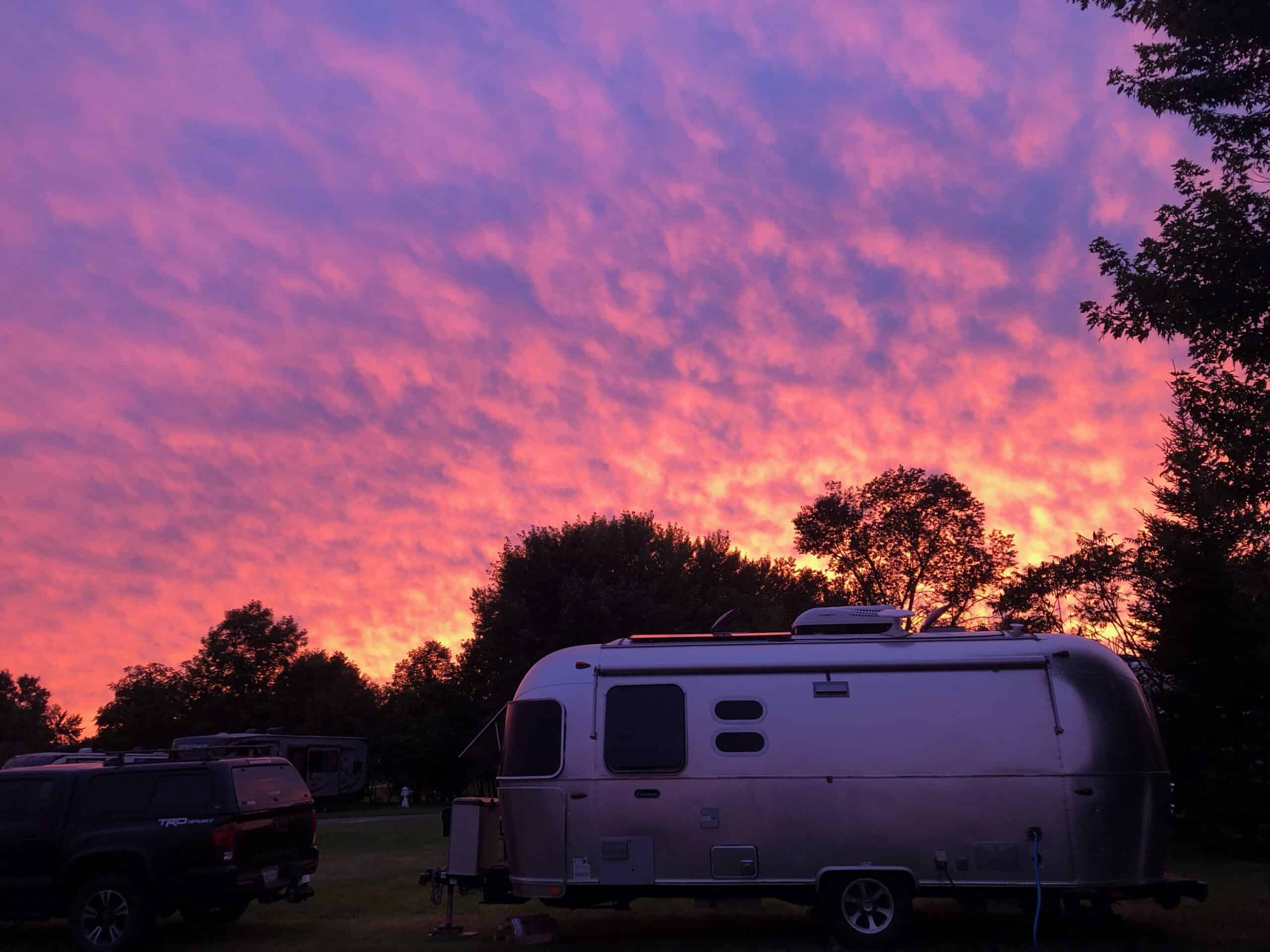 Are you dreaming of hitting the open road in an RV for your next vacation? Do you want to explore new places, experience different cultures, and create lasting memories? Well, you're in luck. RV trip planning is easier than ever before, and you can easily map out your dream road trip with some research and preparation.
This article will provide a step-by-step guide to planning your perfect RV trip. We will provide detailed instructions to help you get your journey off to a great start. From researching where to go, budgeting for your trip, choosing an RV that fits your needs, and packing all the necessary items, we have covered everything.
Get ready for a stress-free experience that will leave you with beautiful memories and tons of fun! Let's jump in and start planning that perfect RV trip today!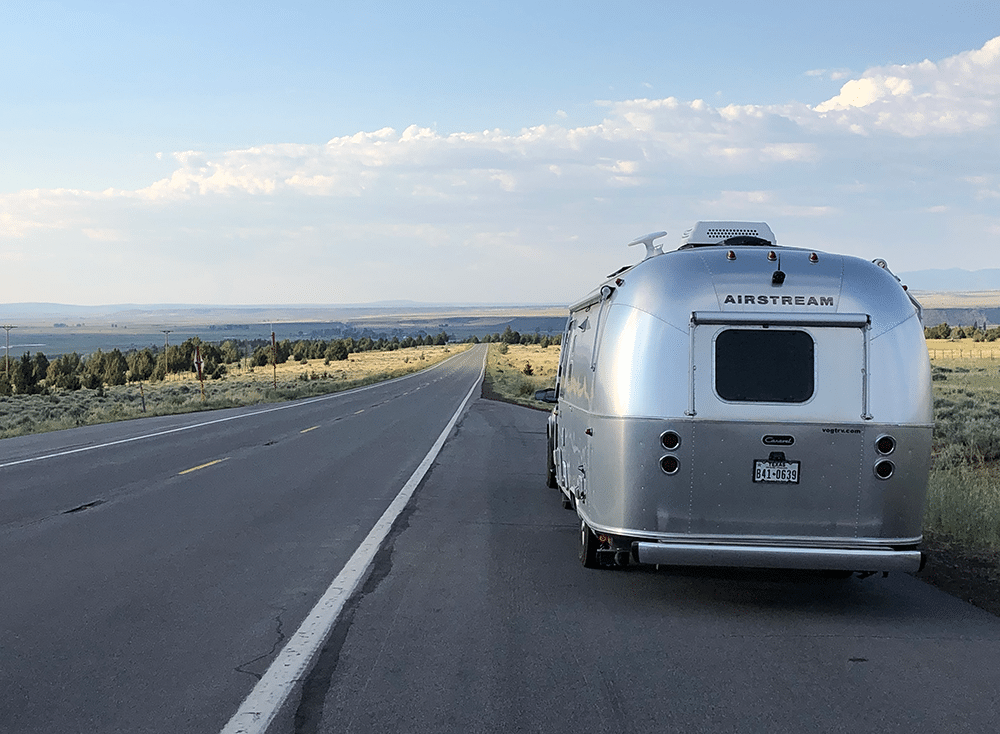 Why your dream road trip is worth taking the time to plan out
With all the details that go into planning a journey like this, it is easy to get overwhelmed and miss out on some of the best parts of the experience. Taking the time to plan correctly is worth it, as it will ensure that your RV trip is not just good – but perfect!
By carefully considering your itinerary, budgeting for activities, ensuring you have all of the necessary supplies, and researching potential risks in unfamiliar areas, you can be sure that your RV trip will be safe and enjoyable. With proper planning and preparation, you are guaranteed to make lasting memories and have an unforgettable experience.
Step 1: Choosing a type of RV that best suits your needs
First timers Guide to Renting an RV
Whether it's your first time venturing through the countryside or you've been a full-time RV enthusiast for years, renting an RV can be a great way to try out different kinds of RVs. Here is a guide for first-timers looking to rent an RV.
The first step is researching different RV types and determining which suits your trip. Class A motorhomes are some of the largest and most luxurious models, great for those who plan on staying in one place for extended periods. Class B vans are ideal if you want something smaller and less expensive, allowing more flexibility when parking in tight spaces. And lastly, Class C campers have a lot of room and offer easy maneuverability – perfect if you like to travel on winding roads!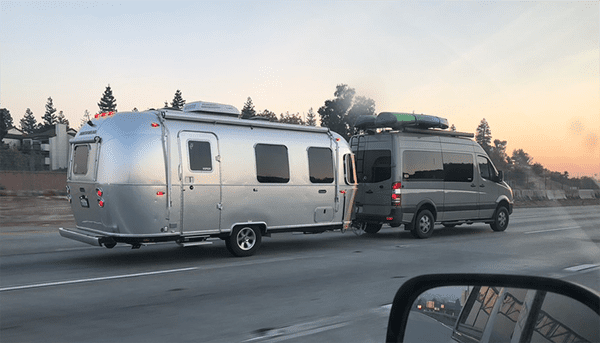 Differences between Class A, B, and C RVs
Class A RVs are the largest and most luxurious motorhome models on the market. They have many modern amenities like air conditioning and heating, large living areas, and even full-sized kitchens. Class A RVs are great for extended trips where you plan to stay in one place for several days or weeks.
Class B vans are smaller than Class A motorhomes but provide much flexibility when parking in tight spaces or navigating winding roads. These vehicles tend to be more basic, with fewer amenities and less room for storage, but they are perfect if you want something easy to manage without breaking the bank.
Finally, Class C campers offer the best of both worlds – larger than Class B vans but usually cheaper than Class A motorhomes. They have roomy living areas and plenty of storage space, which makes them perfect for families or couples who need extra space for their things during a road trip.
How to decide which RV to rent
The best way to decide which type of RV will suit your needs is by considering the length of your trip, how many people will be traveling with you, and what kind of terrain you plan on driving through.
Class A motorhomes are ideal for trips requiring extended stays in one place as they have plenty of living space and amenities like air conditioning and heating. On the other hand, if you're looking for something smaller and more affordable, a Class B van might be right for you.
A Class C camper could be just what you need to keep costs down while still having enough room for storage. These vehicles offer plenty of space but require less fuel than a larger motorhome.
A lightweight pop-up trailer or teardrop camper may be the best choice for rugged roads or tight spaces. These models can easily maneuver through rough terrain without sacrificing comfort or convenience.
Choosing an RV Rental Company
Before I purchased my Airstream, I rented one to decide whether or not it was the right RV for me. I found an Airstream to rent on RV Share. I remember when the guy I rented from hitched up his Airstream to my tow vehicle and told us to have a wonderful trip. And I was like? Are you just going to let us drive off? This is crazy, I thought. I have no idea what I'm doing. As my friend and I navigated the narrow, curvy streets of Sausalito, I kept thinking, please don't let me hit anything!
Outdoorsy is another place where you can rent many types of RVs. These are all from regular people like you renting their RVs when they aren't using them.
Once you've chosen the type of RV that fits your needs, start looking into different rental companies. Make sure to read the reviews online so that you have an idea of what other customers experienced with their rentals. Before booking, you should also compare prices and ensure you understand what's included in the rental agreement.
Remember to secure insurance coverage as well. Most companies will require liability coverage at a minimum, but you might also want additional protection depending on your situation.
Finally, don't hesitate to ask questions or request additional information from the company before you book – that way, there won't be any surprises when it comes time to sign the contract! With these tips in mind, renting an RV doesn't have to be overwhelming – it can be a fun way to explore new places without breaking the bank.
Have you recently purchased an RV?
Congratulations on your new RV. Now that you've made the purchase, it's time to ensure you get the most out of it. Here are a few tips on how to make the most of your RV:
Do regular maintenance checks, including oil changes and tire rotations. This will help extend the life of your vehicle and keep it running in top condition.
Keep safety in mind at all times – check all equipment before use, store items securely while driving, and always wear a seatbelt.
Take advantage of camping discounts at parks, recreational areas, and other locations. Many have programs that grant special rates for RV owners.
Connect with other RVers online or near you to make new friends and share experiences.
Research different gas and campground fees in advance to know which amenities (dumping stations, etc.) are available.
Practice proper etiquette when staying in an RV park or campsite – inquire about rules before entering the area and respect other visitors' rights to privacy and peace.
With these tips, you can ensure your entire trip is comfortable, convenient, and fun.
Ready to go on your first trip?
You've got your RV, and you're ready to hit the open road – but before you do, it's essential to ensure you're fully prepared for your first journey. Plan an itinerary with estimated arrival times and potential stops to keep you on track during the trip.
Most importantly, relax and enjoy yourself! With proper planning and preparation, your first RV trip will be an adventure you'll never forget!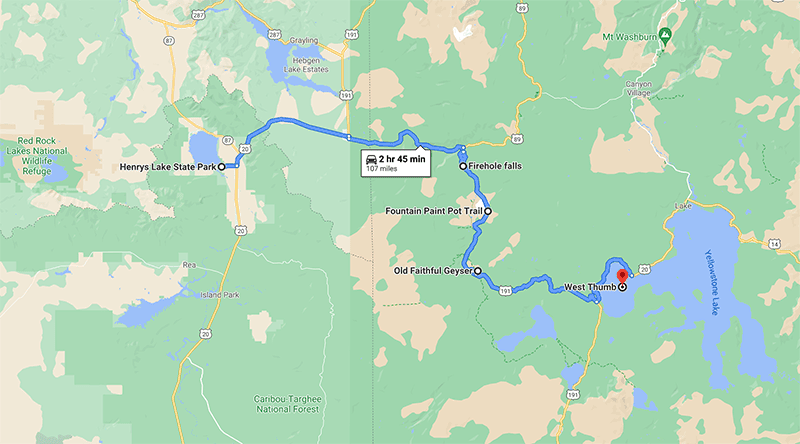 Creating itineraries, navigation, and booking campsites
Planning for a road trip in an RV requires careful logistics. From creating an itinerary to mapping out your route and booking campsites, you must consider many vital details. Before you embark on your journey, creating an itinerary with your planned destinations and travel times is essential.
Investing in a sound navigation system is also crucial – whether it's an RV-safe GPS device or printed maps, having reliable navigation is essential. Additionally, book campsites beforehand to ensure availability and get the best rates. With the proper preparation, you can ensure your adventure goes as smoothly as possible.
Step 2: Map Out a Route
Researching where to go and when you should visit
When planning your RV trip, the best place to start is by researching where you'd like to go and when the best time of year to visit is. Consider factors such as climate and weather conditions, cost of accommodations and gas, availability of activities at certain times of the year, and other factors that can help narrow down your choices.
Dozens of websites contain helpful information, such as reviews from other travelers, maps, and driving routes – all essential when planning a great RV trip! Additionally, consider talking with friends or family who have visited the areas you are interested in to get first-hand advice. Once you have chosen your destination based on all these factors, it's time to start making reservations for campsites or RV parks.
How to use RV trip planner apps to create your itinerary
RV travel apps can be a great asset when planning an RV trip itinerary. Most apps provide tools and features to help you map your route, find campsites and other attractions, calculate distances between destinations, and more. You can use these features to customize your RV trip and make the journey more memorable.
RV Life Trip Wizard, the ultimate RV trip planner
Planning an RV trip can be overwhelming and time-consuming, but with the right tools, it doesn't have to be. Enter RV Life Trip Wizard, part of the RV Life pro experience is an easy-to-use web app designed to make your next journey hassle-free.
RV Life Trip Wizard is a powerful and easy-to-use RV trip planner tool that will help you maximize your time on the open road. This app is designed to help you quickly find and book campsites. Plus, it provides helpful information on attractions, restaurants, gas stations, and more – to ensure your journey is enjoyable and stress-free.
Roadtrippers: the best RV mapping tool
With the Roadtrippers mapping tool, part of the togo RV platform, you can start plotting a visual picture of your desired stops and activities on your route.
Once you have your route mapped out, use the app to search for nearby attractions, campgrounds, and amenities such as restaurants, dump stations, and gas stations. These apps allow you to filter results based on criteria such as price, location, download maps, and amenities offered, so you can quickly find exactly what you need.
Roadtrippers is an excellent option for finding off-the-beaten-path destinations along your route. This app features curated lists of attractions in different regions and custom maps to explore nearby towns while planning your trip efficiently. Plus, it provides detailed descriptions of each stop – so you can know exactly what to expect when you arrive.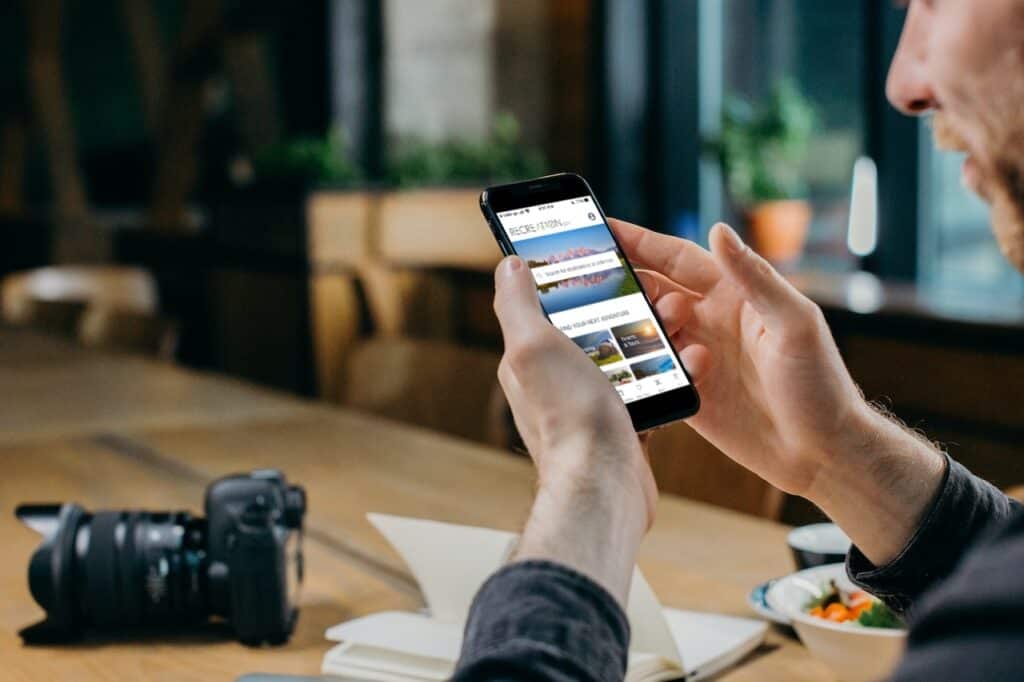 Finding the Best RV campgrounds
Finding the best RV campgrounds for your travels doesn't have to be a challenge. There are several excellent RV travel apps specific to finding and booking campsites.
The most popular include RV Life, AllStays Camp & RV, Harvest Hosts, Campedium, The Dyrt, AllStays, iOverlander, Campspot, and Reserve America.


The RV Life app has campground reviews and includes a route planner, gas calculator, and weather forecasts. RV Life Pro is an excellent resource for RV travelers who want to find the best RV parks and campgrounds along their route.
AllStays Camp & RV is one of the top-rated navigation apps for RVers due to its comprehensive database of campgrounds and other attractions in the USA and Canada. It also provides detailed information about each location, including amenities, availability, and reviews from other travelers. Plus, it includes a unique feature to map out your route with stops along the way – perfect for long-distance trips or short weekend getaways!

With a Harvest Hosts membership RVers can stay overnight at over 4327+ wineries, farms, breweries, and other attractions with a fully self-contained RV.
Campedium can help you find the best boondocking spots.
iOverlander lets you find great campsites worldwide by leveraging data from over 100 sources. It provides information about wild camping spots, permitted campsites, and unique locations such as airstrips or boat docks. You can even filter search results based on criteria like price, type of campsite, or amenities offered.
The Recreation.gov app helps you find and reserve over 3600 sites campsites, review location details for your trip, and quickly access information on past and upcoming reservations.
Check for availability before booking – as some popular campgrounds fill up quickly. If there aren't any spots within your timeline, consider widening your search radius or looking for alternative accommodations nearby. With these tips in mind, finding the perfect RV campground for an unforgettable experience is just around the corner.
Step 3: Budget for Your Trip
Understanding what costs are involved in different locations
Before you set out on your RV trip, it is essential to understand the costs involved and budget accordingly. Prices can vary greatly depending on where you go and the type of RV you have. When choosing a destination, research the typical cost of gas on your route, campground fees, restaurants, and admission fees – all these factors add up quickly.
Remember that prices may fluctuate depending on holidays or the peak season. Before setting off, estimate how much money you will need for groceries, gas, and other amenities. Planning will help ensure you have enough money throughout your trip and can return home without worrying about breaking the bank.
How to calculate the costs of an RV trip
Calculating the estimated cost of an RV trip can be tricky, as there are many factors to consider. The prices will depend on how far you plan to travel, the type of RV you use, and the places you visit. Gas costs vary depending on your location and how far you drive daily.
Campground fees should also be considered when budgeting for your trip; these fees can range from free to several hundred dollars per night for premium campsites. Additionally, it's essential to factor in food and other amenities you may need. Once you have considered all these factors, it's time to start calculating a budget for your RV trip.
What is the average gas cost of an RV trip?
The average cost of gas for an RV trip will vary depending on the size and type of vehicle, and the distance traveled, and the current cost of gas. Generally, an RV will get around 6-8 miles per gallon (MPG), but it is important to factor in any additional weight that may affect your mileage.
It is best to research the gas price before you set off – some states may have much higher prices than others. The Gas Buddy app shows you where the lowest-priced gas stops are along your way. It is also wise to budget for more gas than you think you need in case of unexpected detours or other delays while traveling.
Ways to reduce fuel costs on road trips
There are several ways to reduce fuel costs on your road trip:
Drive at a consistent speed. If you tow a travel trailer, California has a speed limit of 55 mph. Other states have different speed limits. Keeping your RPMs low and avoiding accelerating or decelerating too quickly can help you get the most out of your gas tank.
Limit unnecessary weight in your RV. An overloaded vehicle can significantly decrease fuel efficiency, so keep only necessary items in your car when traveling.
Use cruise control whenever possible. Setting the cruise control helps to maintain a constant speed which can help improve fuel efficiency.
Keep an eye on your tire pressure. Tire pressure that is too low or too high can reduce fuel economy, so check it before each long drive and inflate your tires if needed.
Limit unnecessary weight in your RV and tow vehicle.
Limiting unnecessary weight in your RV and tow vehicle can reduce fuel costs on road trips. Here are a few ways to achieve this:
Remove any unnecessary items from the RV, such as extra furniture, kitchenware, or recreational items.
Utilize packing methods that conserve space. Camping chairs, clothes, and suitcases can be tightly packed to save room and minimize the overall weight.
Step 4: Pack Your Essentials
Once you've mapped out your route and budgeted for your trip, it's time to start packing. Start by listing essential items you'll need, such as food, water, clothing, toiletries, and first-aid supplies.
Necessary supplies, such as hoses, toilet chemicals, and RV-specific cleaning products, are also essential. Remember to bring any recreational equipment you may need, such as camping chairs, fishing gear, and bicycles.
Here is a list of essential items for an enjoyable and safe road trip:
Navigation system (GPS, offline maps, or guidebooks).
Emergency items (first aid kit, spare tire, jumper cables).
RV Water Filters ( inline and kitchen water tank)
Comfort items (snacks, pillows, and blankets).
Entertainment (books, cards, board games).
Essential Dog Gear ( beds, car seats, fencing)
Necessary documents (insurance cards, driver's license).
Safety equipment (fire extinguisher, road flares).
Step 5: Set Your Expectations
Before you set off on your RV trip, setting your expectations is essential. Remember that road trips can be unpredictable, and things may only sometimes go according to plan.
Be flexible and open-minded and focus on the journey, not the destination. Allow yourself to be spontaneous and take detours when necessary. Most importantly, you have a good time and make lasting memories.
On the Road RV Safety
A. Regulations regarding fueling up, making overnight stops, and other best practices on the road B. Tips on avoiding traffic tickets and other common driving mistakes C. Preparing for bad weather conditions and feeling assured about your safety in unfamiliar places
Conclusion
Planning an RV trip can be an exciting and rewarding experience. You can easily map out your dream road trip with some research and preparation.
Start by choosing the right RV for your needs, then map out a route, budget for your trip, and pack your essentials. Finally, set your expectations and be open to new experiences.
By following these tips, you'll be well on creating the perfect RV trip. So what are you waiting for? Start planning your dream road trip today!