21 Actionable Tips to Successful Solo RVing Across America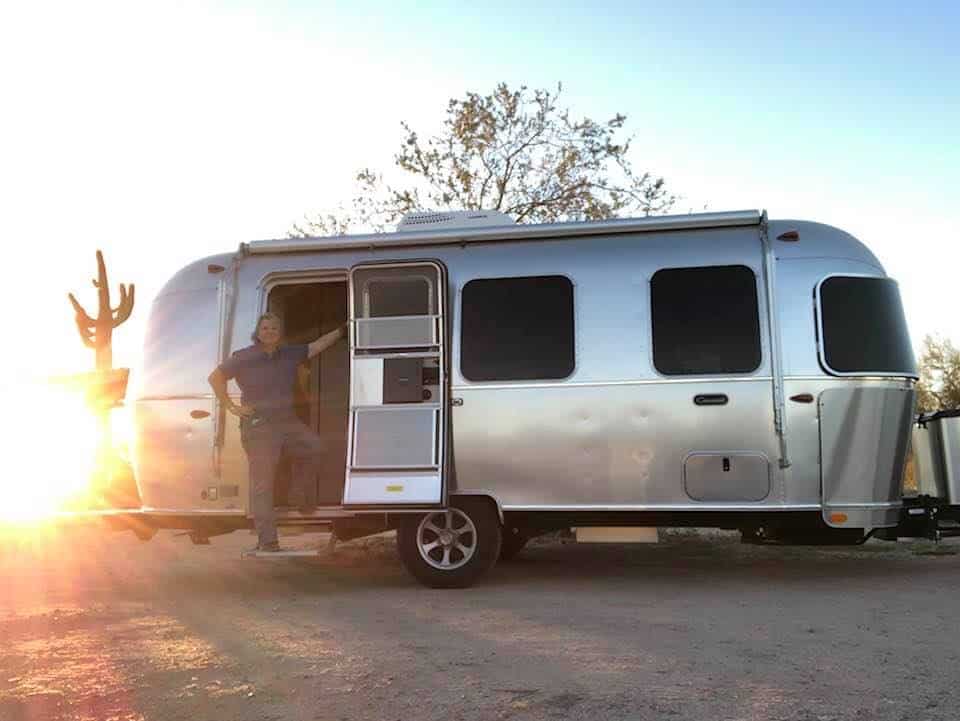 Did you know that in 2021, Google Trends revealed that 'solo travel' has grown by over 761%, showing a keen interest in taking trips alone? Nearly half of the solo travelers are also motivated by the sense of independence and freedom they get from solo travel.
I am a solo woman and a newbie RVer, who has never owned an RV before and never towed a trailer. I didn't plan to drive 15,000 miles. It just worked out that way.
I set out on my first big solo RVing adventure across America with a few simple goals: to see as much of the country as possible from coast to coast, meet friends and family along the way, and have a lot of fun exploring the RV lifestyle.
In February 2021, I purchased a used 2020 Airstream Caravel travel trailer. In March, I made two short shakedown trips to practice hitching up, backing up, driving, and towing skills. Then two months later, accompanied by my best furry friends, I hit the road. I planned to crisscross America.
This post may contain affiliate links. If you purchase through our partner links, we get paid for the referral at no additional cost to you! For more information, visit my disclosure page.
My route solo RVing across America
My solo RVing journey was fueled by freedom.
Setting off on my epic journey of RV life was a new kind of freedom. Recently, I downsized and moved into a tiny cottage (425 sq ft). Bringing my home with me on this journey would be way different.
As a solo woman traveler with two small dogs in tow, I knew this solitary RVing cross-country RV trip from Oakland to Maine and back would be an adventure of a lifetime. Traveling solo made the trip even more thrilling as well as challenging. I couldn't help but feel the incredible freedom of bringing my tiny home with me and experiencing this wonderful country and its people unlike ever before.
I let myself be open to creating new friends & having new opportunities, and ended up having more than my fair share of adventures. If you've ever thought about taking a solo RV trip across America, read on for inspiration and lessons I learned along the way.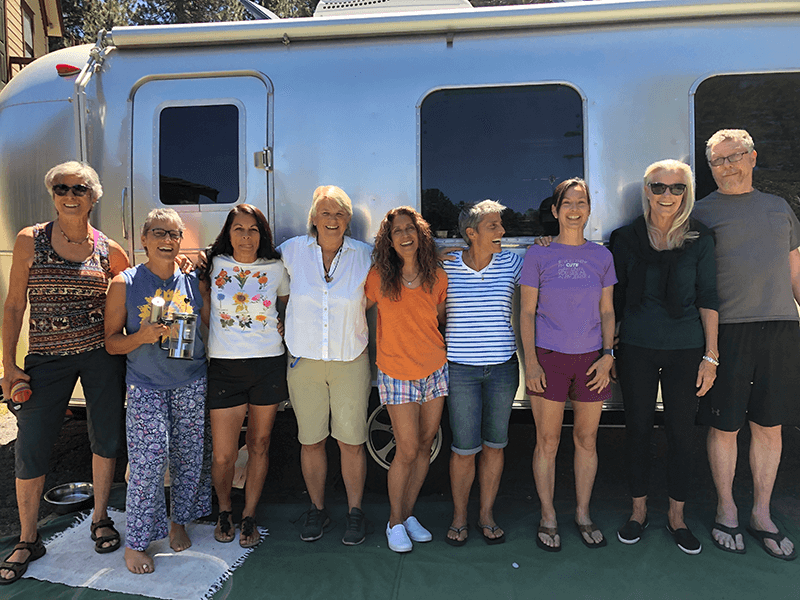 21 Lessons I Learned Solo RVing Across America
1. Make some shakedown camping trips with friends.
A couple of months before my big trip, I planned a couple of 4-day excursions and invited some friends along. They stayed in a nearby hotel and came to cook and hang out by the campfire with me each night. It was so comforting to have that experience and iron out some kinks. It helps to push you outside of your comfort zone when friends are around!
2. Invite friends to come to meet you along your route
My best friends wanted to see Yellowstone and the Grand Tetons, and what is a better time to do so than when I would be there too? They flew into Jackson, rented a sprinter van on Outdoorsy, and spent the week camping, hiking, and hanging out with me. I'd been on the road for about three weeks, so looking forward to them joining me was fun.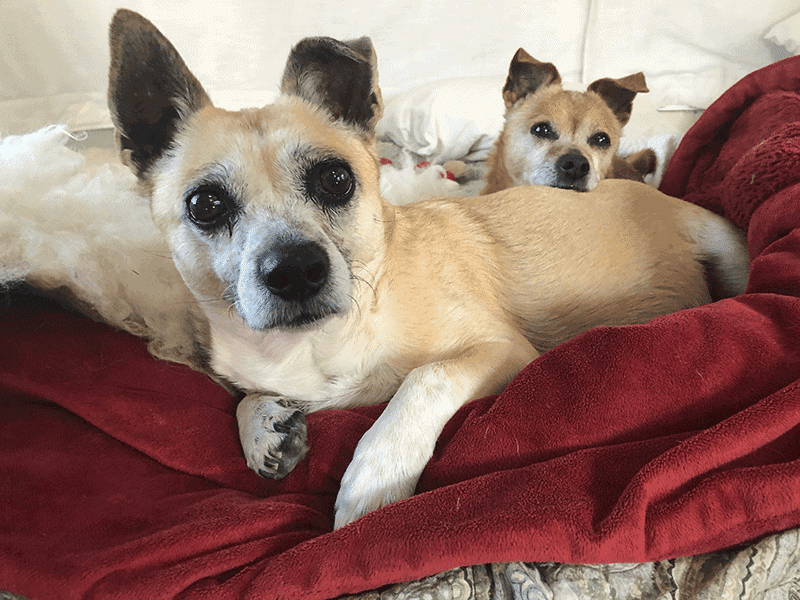 3. Bring your dogs
Since my dogs are my family, this was always a given for me to bring them along. Granted, they aren't allowed in most National Parks and should only be left alone inside your RV for a short time. Even though I have small dogs, I always felt safe and secure having my furry babies with me. Check out my RVing with dogs article to read more details.

4. Join Harvest Hosts and have access to free overnight stays.
I was stoked when a friend told me I could join this network and stay at farms across the country.
I love Harvest Hosts. Use this link to get 15% OFF! The road trip of your dreams is just a click away. Harvest Hosts offers RVers unlimited access to farms, breweries, wineries, and attractions across North America.
Your membership allows you to stay overnight at any of their 4000+ host locations and in return, they ask that you support the small businesses that host you. The program also offers tons of amazing partner discounts, route planning, and you can upgrade to include community locations and golf courses. It's a great way to explore new places and try new things, we love it!
Harvest Hosts combined forces with Boondockers Welcome and has even more options for RV camping spots. It's a great place to mingle with fellow RVers and is an intimate local experience. I love that I could buy local goods and gifts from the farm's small businesses and support the local economy.
5. Be self-sufficient as possible.
Remember you are camping, and sometimes no hookups or other services are available. I carried extra jerry cans of water, an outdoor butane grill, solar lights, and more. You can see my entire list of gear for boon-docking here. Bring camping essentials, such as a sharp hatchet, an outdoor grill, and solar or fuel lanterns.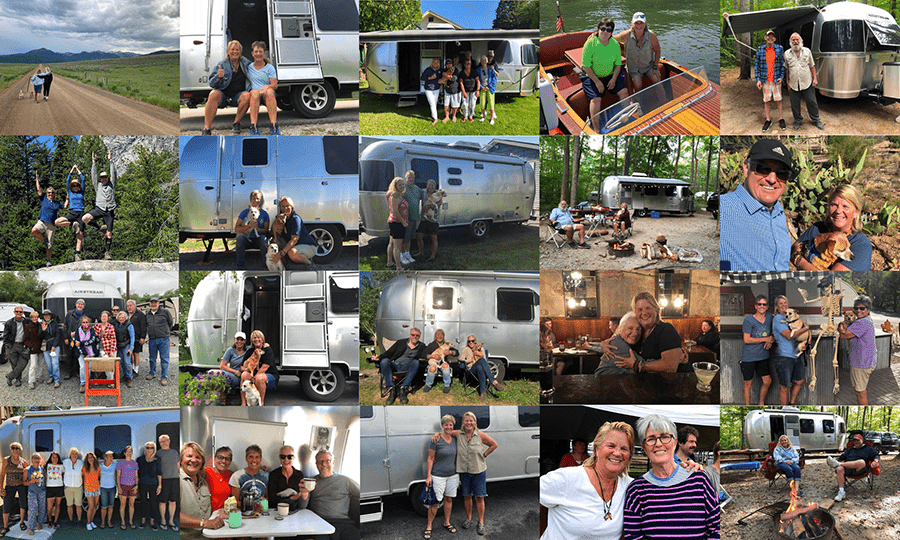 6. Stop and see friends or family to feel more comfortable on the road.
Taking a road trip can often be lonely, so I made sure to pepper in safe havens of comfort and familiarity. Whenever I got close to family or friends, I couldn't help but want to stop and share the experience. I discovered that visiting them along the way lifted my spirits, providing me with a much-needed respite from my rigorous travel-filled days. It turned out to be the perfect tonic for my solitary travels – the comfort of friends just can't be beaten!
7. Join an RV Group such as Escapees, Good Sam, or KOA
RV groups might be helpful if you are looking for an instant community on the road. They have regular meetups, online forums, and classes and discounts. Escapees & KOA have their RV parks where you get premier services.
8. Before setting off each day, know where you will camp that night.
Knowing where I was going to camp each night was common sense. Plus, having a destination mapped out gave me peace of mind. Full-time RVers or more experienced solo RVers can wing it or are willing to stay at truck stops or a parking lot, but I prefer comfortable nightly campsites in an RV park or National or State campgrounds.
Trip planning was a huge part of my daily life, and I researched where I wanted to go and the best RV parks and campgrounds nearby. The best sites for finding camping were Campendium, RV Life, and All-Stays because they all had great information with reviews.
9. Post your trip on social media and connect with people along the way
This one is totally OPTIONAL! I understand that many people say NEVER post your whereabouts on social media, so this comes with a caveat to do so only if your FB or Instagram group has a select private group of friends that you know!
While driving through the upper peninsula (UP) of Michigan, a former rugby teammate I hadn't seen in years saw me going by her house and invited me to camp on her land for the night. How sweet is that! It happened several other times. When I was in Pismo Beach, an old high school friend I hadn't seen in decades invited me to see her hot sauce business. You never know!
10. Have a routine for setting up and breaking down your camp
I started with printed checklists which told me everything to do before I got in my truck with my trailer hitched up and started driving. When I was still a newbie, I thought, wow, how will I remember and DO all of these things correctly every time? There was no one to double-check my work and ensure I had completed everything. Because of that, I spent extra time reviewing everything twice, which took loads of spare time.
But the silver lining is that practice makes perfect. Now I have mental checklists.
A review checklist I have in my head now is: As I'm sitting in my truck ready to go, I ask myself, are the dogs in and secured? keys?, wallet? iPhone? Is the brake controller on?, side mirrors positioned correctly?, headlights on (for a backup camera to work), and the destination for tonite's camping in my navigation app? Podcast or book on tape ready to play. Check, check and check. Stick to your printed list until you've got the lists memorized.
11. Learn your equipment and get the best gear you can afford.
Part of having checklists was also getting to know and understand my equipment. I never had a flat tire ( thank the stars!), but I know how to use my compression torch wrench, and I have a complete tire repair kit for when I need it, even if I'm not going to be the one repairing the tire. Water is a crucial element of RVing, so buy a sound water filter system.
12. If you need to learn how to do something, ask.
When I first rented an Airstream on Outdoorsy, the guy I rented from said, "If you have to force it, then you are doing it wrong!" My friend and I were trying to hitch the trailer up, and the ball hitch latch won't budge. When we said get the crowbar, we'll force it up; we knew we were in trouble. Then we remembered what the rental guy had told us, and we stopped and asked some local women to help us. Sure enough, they showed us where the latch hook was, and we never made that mistake again.
13. Be in the solo travel mindset.
Traveling solo as a woman can be intimidating, but it has its unique rewards. You will discover newfound strength and courage by throwing yourself out of your comfort zone and pushing through fear to reach the other side.
Being alone in new places allows for greater self-awareness and an appreciation for the world around you that is hard to find anywhere else. With the proper preparation, going on a solo adventure can be one of the most empowering experiences a woman can have.
14. Have a fitness routine
Some people love to do yoga, calisthenics, or even rock climbing or biking on their journey. I hiked every day with my pups and went kayaking when I could. I also brought along my TRX fitness suspension straps which quickly clipped onto the side of my Airstream or a tree. A daily practice of stretching and body weight exercises works as well. Check my article on fitness on your RV road trip.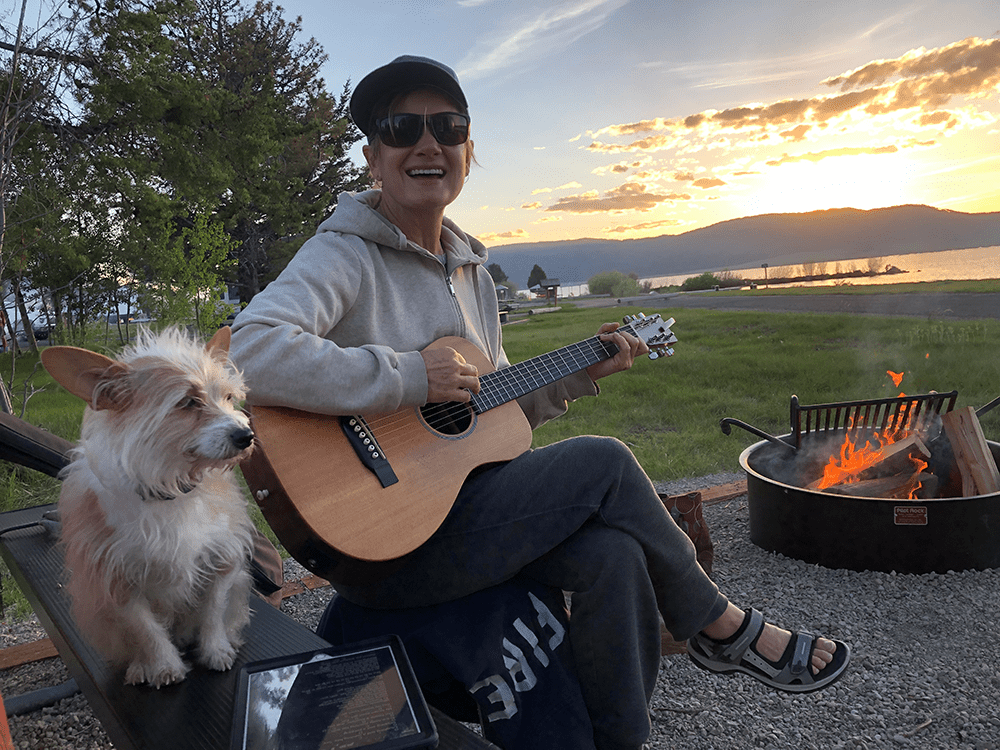 15. Reach out to fellow RV campers
Even though I'm very much an introvert, I always say hi to other Airstreamers. I knew I had lots to learn, and the RVers I met always wanted to show me things, share ideas, and stave off loneliness.
Be sure to ask locals or the camp hosts where the best hiking trails, eateries, or cool things to do are. Support the local businesses by purchasing from farmers' markets and small shops and stores.
16. RV trip planning and weather apps are your best friends.
RV trip planning apps were invaluable to my navigation and finding a campsite. I recommend signing up for these RV apps before your travels begin.
At times, I felt very vulnerable to the weather. I couldn't stop in the Badlands National Park when I was there in July because it was 105 degrees out, and the only campsites available had no hookups! Without being connected to the power grid, my air conditioning didn't work. For the pups and me, there were more viable options. So we powered down the highway and found a KOA with a pool!
Another time, on my way back to California, in Kansas, I was heading straight into a massive thunderstorm with slashing rains and high winds. I had no choice but to find a safe camp spot quickly out of the storm's wrath. This camp area had a tornado shelter, so I knew I had picked the right place!
The NOAA weather app and others were invaluable to me. Given the crazy, unpredictable weather patterns that keep popping up, I recommend putting the weather apps in your RVing tool belt.
17. Document your experiences.
On the road, my passion for creating photographs of new places, wildlife, and fantastic nature through my lens came alive. I devoted countless hours to capturing close-up views of big and small wildlife, from bison striding across the landscape to tiny mushrooms peeking up from the dirt. My two dogs appeared in my thousands of photos and travel journals, vying for attention alongside the majestic wonders surrounding us.
18. Pack everything you think you need, then get rid of half!
When packing your RV, it's easy to overpack. Instead of bringing everything you need, try paring down your items to the bare essentials. You don't have to sacrifice comfort or convenience; ensure all the items in your bag are necessary for the trip.
Remember, less is more! Plus, there are safety weight limits for every RV. You can get your rig weighed at truck stops, or the Escapees Club has a service to get your RV weighed.
19. Bring the proper safety gear for you.
I carried pepper spray and a loud air horn to deter sketchy humans and unwanted wildlife. In places such as the Grand Tetons, grizzle bear spray was highly recommended. I chose not to camp alone in unsafe regions such as parking lots or truck stops. You might want additional safety gear, if you stay in marginal camping spots.
Most all of the people I met during my trip could not have been more excellent or helpful. Stay around other RVers, who seem to be a welcoming community to everyone.
20. Plan to be uncomfortable at times.
Travel can be stressful, tiring, frustrating, and downright not fun at times. My motto is always to breathe, endure it, and get through to the other side in the best shape possible. When I took my very first solo backpacking trip to Africa many years ago, I was lonely, a bit fearful and unsure of myself at times. But I persevered!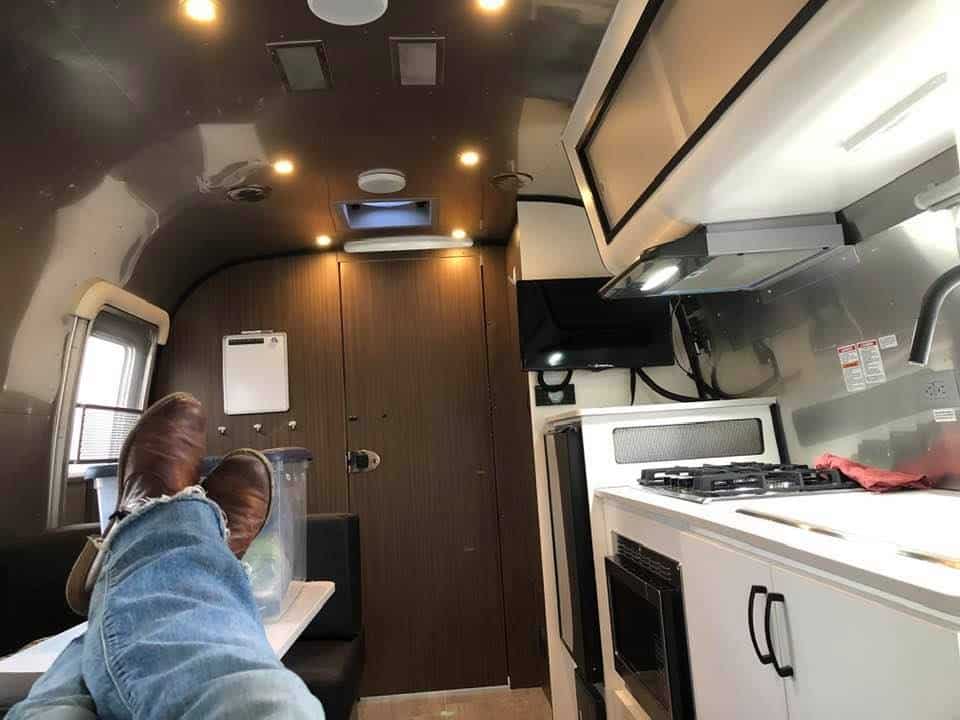 21. GO NOW. There's never a better time.
I tell everyone, no matter their age, to go now. Why wait? You can always have some reason not to go at any time, and then you never go.
So take the plunge, embrace your freedom, and explore and find your limits. Keep a journal, especially if you want to blog about it later!
Bonus: Learn to make money on the road
I'm often asked; How did you afford your trip? Are you retired or independently wealthy? Neither, I am a digital nomad, and I worked part-time as a remote independent contractor while on the road to finance my entire trip. I'll be sharing more information about managing my finances and how to make money freelancing on the road.
Conclusion
In total, it took me six months to complete my 15,000-mile journey – and it was one of the most challenging and rewarding experiences in my life.
The freedom of the open road called to me, and I had to obey! It was a quest for discovery that changed my life. Along the way, I overcame fears, developed greater self-confidence, and morphed from a newbie RVer to a new experienced RV road warrior. It was one of the most ambitious things I've ever done. While it was a challenging experience, it was worth it in the end.
What are you waiting for, solo women RVers? Take your dogs and Get out there and explore this beautiful country of ours. But most importantly, remember to have fun!