A Harvest Hosts Review: The Best Unique RV Camping Experience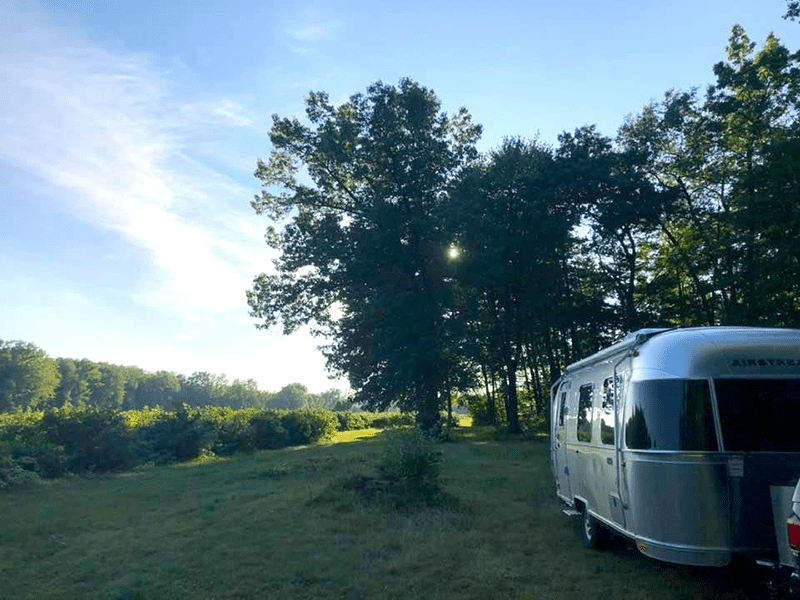 The Harvest Hosts program is one of the most affordable and unique overnight camping experiences for RVers. I've stayed at dozens of Harvest Host locations over the last several years. My Harvest Hosts review will show you some unique places where you can also camp with a harvest hosts membership.
While on my solo cross-country RV tour of the U.S., I sought a Harvest Hosts location whenever I needed a quiet, safe, and comfortable one-night stay.
There are several reasons I chose Harvest Host's experiences. I love staying overnight at farms so I can support small businesses simultaneously. Harvest hosts provide a respite from the crowds, especially in the summertime when RV parks are full. And many of them welcome your pet traveling companions. Most farms I stayed in typically had only a few spots for RVers, and sometimes we had the host properties all to ourselves!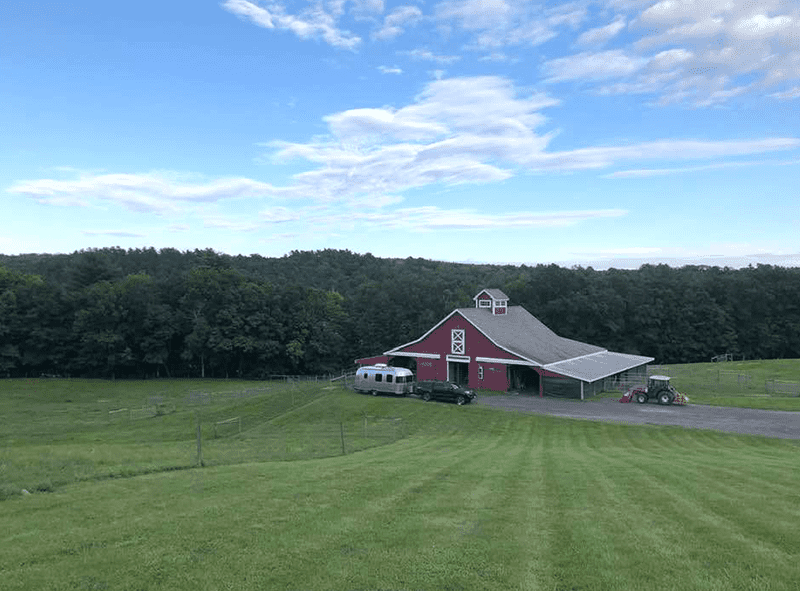 What is Harvest Hosts and why you should use it for your RVing adventures
Harvest Hosts is a membership-based network that connects fully self-contained RV travelers with over 4327+ wineries, farms, breweries, and other attractions. With a Harvest Hosts membership, RVers can stay overnight at participating locations without additional camping fees.
When you camp at a Harvest Host location, you are expected to buy at least $20 of whatever the host's business has for sale. If there is nothing you need, consider purchasing a gift. This purchase is the host's only compensation for allowing you to park overnight. Buying their local products will give you the satisfaction of knowing you're helping local businesses grow and thrive.
When I stayed at farms and bought their fresh homegrown produce, I considered that a win-win. My RV adventuring is all about finding the out of the way genuinely unique experiences that Harvest Hosts can give you. It's an awesome RV membership program for the variety of stay overnight experiences it provides.
---

---
What Does it Cost?
Harvest Hosts has three harvest hosts plan options:
Harvest Hosts Classic level includes 4327 Hosts and costs $99/yr billed annually.
Harvest Hosts plus Boondockers Welcome Hosts Level includes 7696 costs $169/yr billed annually.
All Access Level which includes golf courses, dump stations & data layers for cell coverage & weather, costs $179/yr billed annually.
In all of the plans, harvest host members get unlimited overnight stays at harvest hosts throughout North America and access to additional benefits, such as discounts on lodging, dining, and other products. When you sign up, there is a three-month 100% money-back guarantee.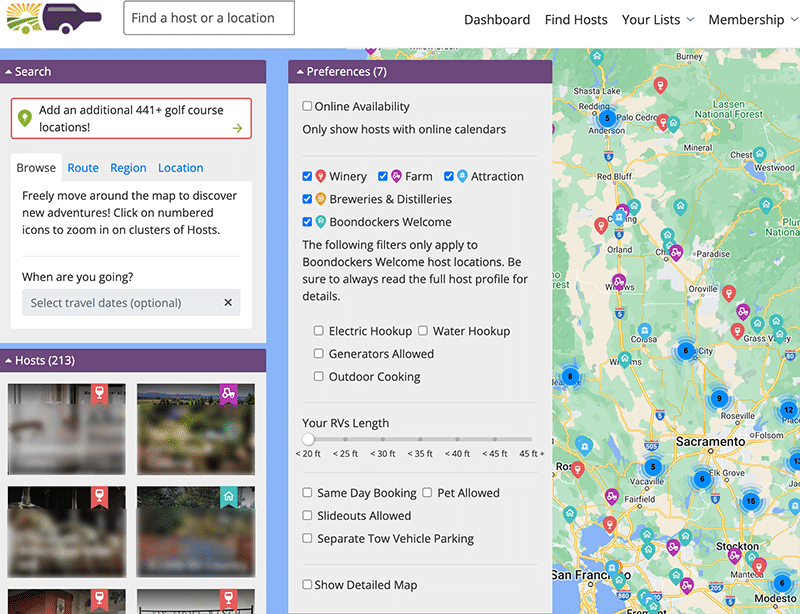 How Does Harvest Hosts Work?
Once you join as a Harvest Hosts member, you can log in to your dashboard and book your harvest host's stay immediately. You can use the map to browse the network of locations or plan a route and find hosts along your path. You can also search by region or host locations, add your travel dates, and find hosts that will fit your itinerary.
In the filters menu, you can add the size of your RV and choose which type of host you'd like. Also, if you'd like to find hosts with hookups or those that allow pets, you can also filter your search for those.
Click on the map to see the host detail page which will provide a description, photos, reviews, rig size, and spaces available. The next step is to pick your dates and then request a stay. You will be contacted directly by the host. Ensure you download the Harvest Host mobile app, so you don't miss any messages from your hosts.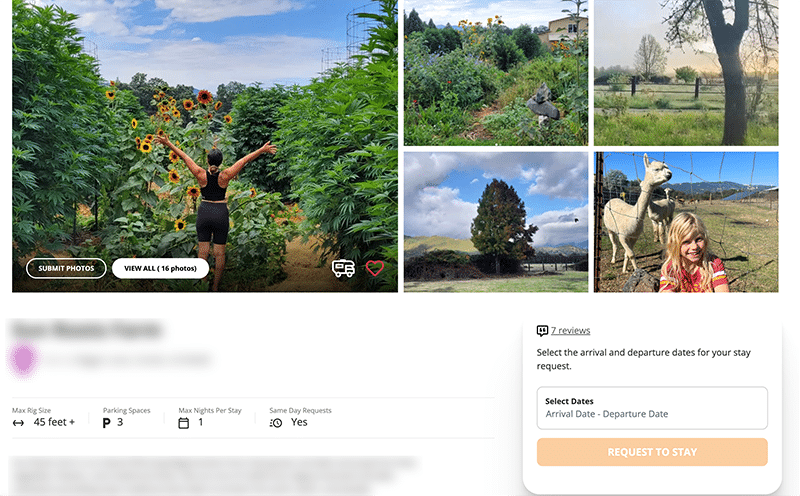 Types of Accommodations Offered
Harvest Hosts offers a variety of accommodations to members, ranging from primitive camping spots to full hookup RV sites. Depending on the harvest host location you select, you may have access to amenities such as picnic tables, fire pits, and bathrooms. It's important to note that a harvest host's location typically doesn't offer traditional campground amenities like showers or laundry facilities.
I stayed in various Harvest Hosts, everything from alpaca farms in the wilds of Wyoming to a blueberry farm in Pennsylvania to maple sugar farms, apple orchards, vineyards, and more. In all instances, I received directions to the location directly from the host and instructions on where to park my Airstream.
At the larger farms, I usually had the choice of spots to set up my camp. Sometimes it was along the rows of blueberry bushes or deep in the back apple orchards where I could hear the owls and coyotes at night.
If the rustic, organic farms locations are not your cup of tea, you can choose wineries, breweries, or even museums, golf courses, or tourist attractions. I can attest that if you stay at a winery or brewery, you'll have tons of fun, and if you're like me, you'll spend way more than $20 on gifts and treats. And it will be worth it!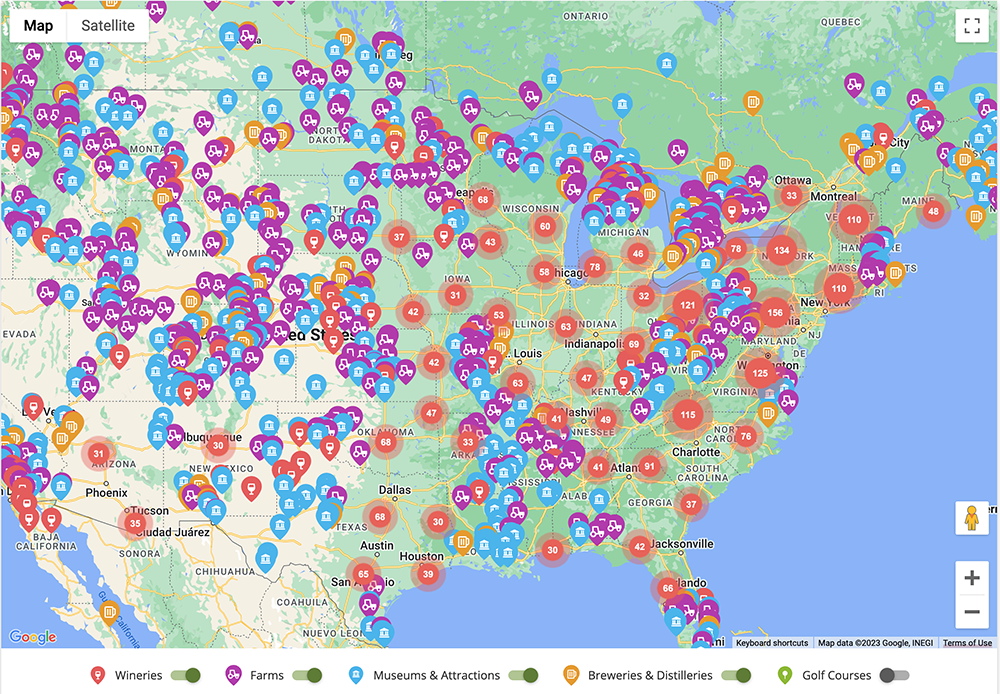 Customer Reviews & Ratings for Harvest Hosts
As you can tell from my descriptions of some of my Harvest Host stays, I love the experiences I have had. Harvest Hosts reviews are consistently positive, with members praising their unique experiences at harvest host locations.
But just like any membership site, read the reviews to see if what other people have described is what you have in mind for a pleasant overnight stay. The harvest hosts network also has a 4.8 out of 5-star rating on Google reviews, indicating that many people find it an excellent option for RV camping.
5 Tips for Enjoying Your Stay with Harvest Hosts
To make the most out of your harvest hosts experience, here are five tips to help you have a successful experience every time:
As you are doing your trip planning, and to save you time, set up your filters such as RV length and other preferences in the Harvest Hosts App.
Do your research. Read reviews, and check the description and photos to ensure you are comfortable with where you will park your RV and if your size rig will fit into their location.
Before requesting a booking, if you are unsure of any details, you can contact the host if you have any questions.
Try to arrive during the time the host has provided. Otherwise, it may be inconvenient for your host to meet your expectations.
Remember, the hosts are small business owners who want to give you a great experience and provide excellent customer service. So if you have any suggestions to improve your stay, let them know.
Here are Six Unique Harvest Host Locations I Experienced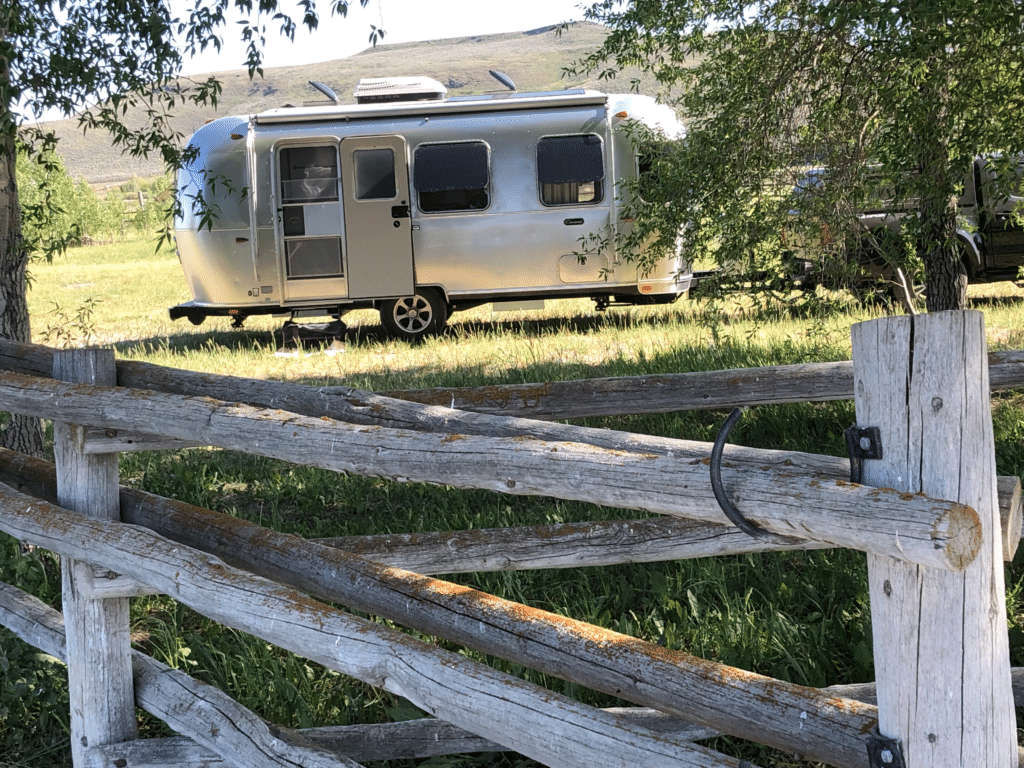 An Organic Farm near Bellevue, Idaho
The first Harvest hosts I stayed at was a beautiful market produce farm in the rolling hills near Bellevue, Idaho. When I arrived, the host showed me I could park in the expansive level tree-lined horse pasture. She gave me a quick tour of their greenhouses and told me I could pick out whatever vegetables I wanted to harvest. Score! She also had fresh eggs, jars of olives, smoked fish, freshly baked loaves of bread, and some canned goods for sale.
The pups had to stay on leash, but we enjoyed a nice walk around the farm to see the farm cats, horses, chickens, and goats. We had the place all to ourselves.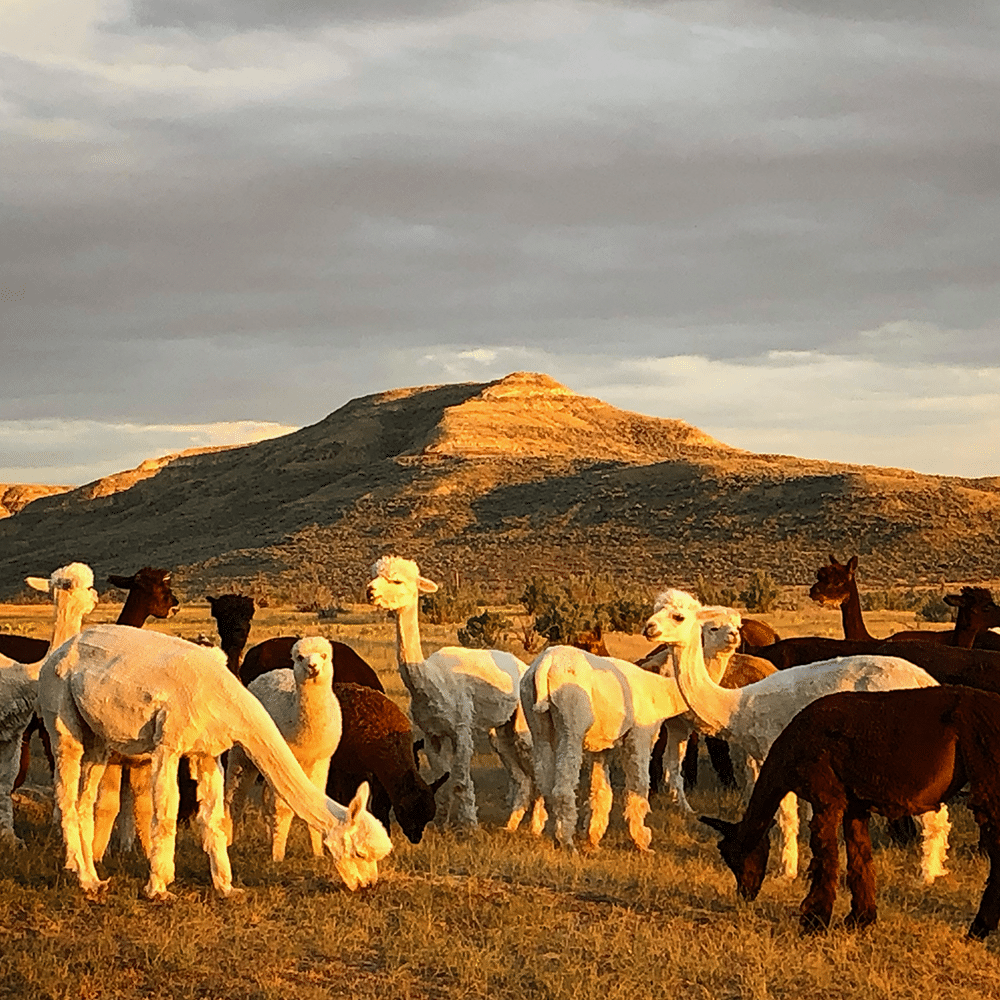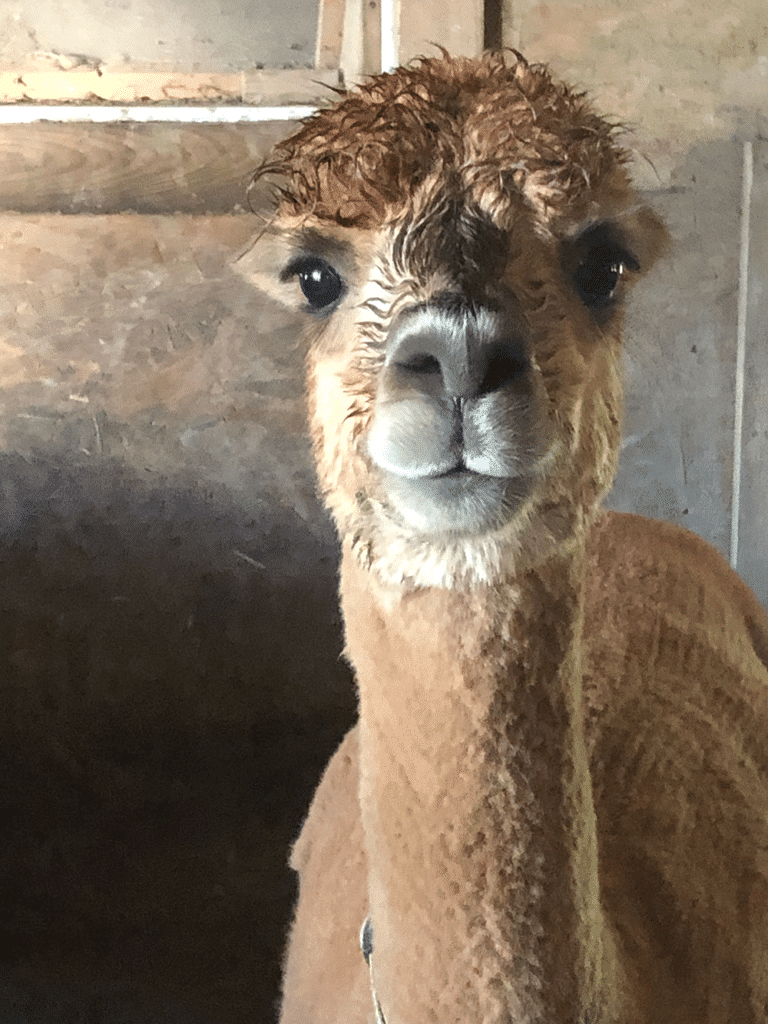 An ALPACA Ranch in Central Wyoming
Another one of my favorite farm stays was a remote 700-acre ranch in central Wyoming. The host had a herd of inquisitive alpacas which the dogs and I were allowed to go and visit on the unfenced range land. The alpacas were just as curious about us as we were about them!
The owner had an antique loom she still used to process the alpaca wool. And she had a fantastic store full of handmade clothing. I left there with many unique gifts of alpaca wool, and I especially love my alpaca wool socks that I always wear.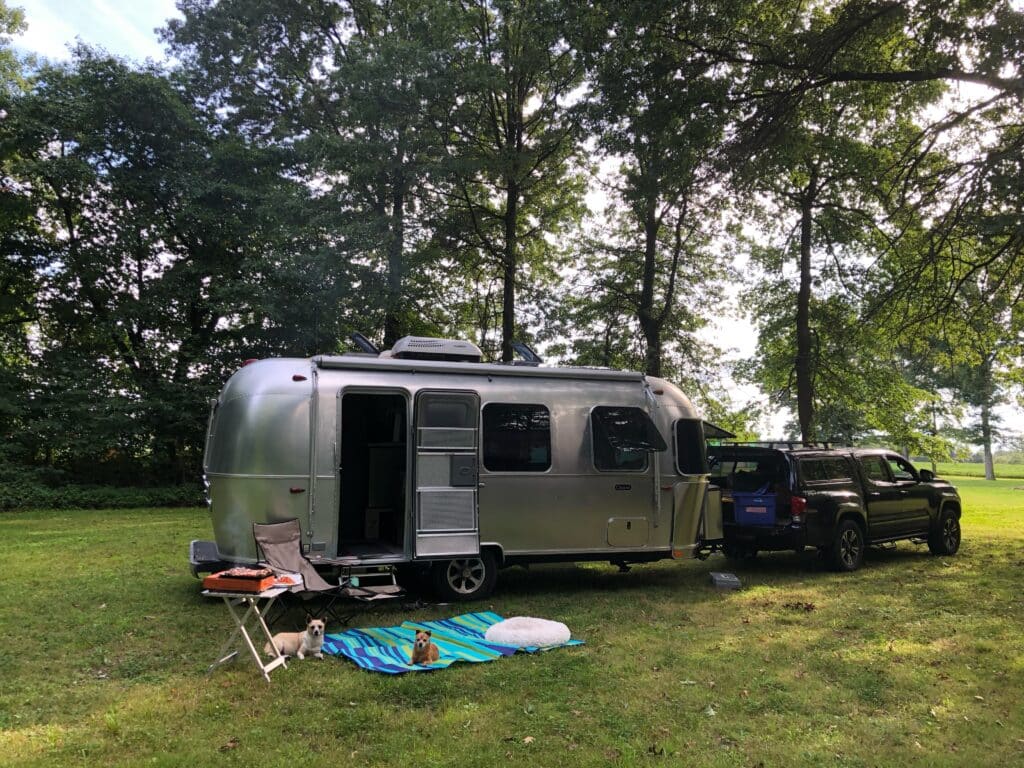 An Old Dairy Farm near New Castle, Pennsylvania
This harvest was on an old dairy farm near New Castle, Pennsylvania. The camping spot we chose was under some lovely oak trees, and we could hear crickets chirping from the nearby cow pond.
And as evening fell, the bats were zooming overhead, trying to catch the mosquitos. We were alone as the owners had texted and said they were out of town, so the pups and I had the place to ourselves.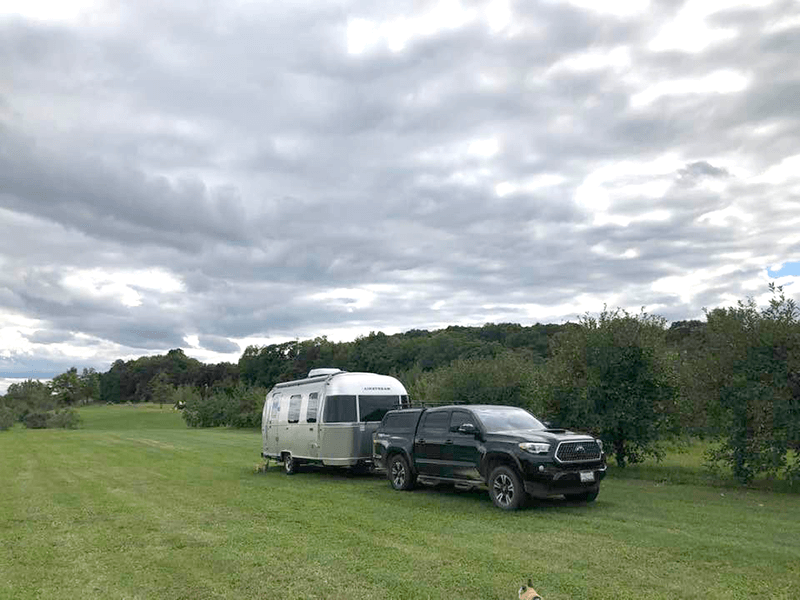 An Apple Orchard Farm in the Catskills, Upstate, NY
Another Harvest Host location I stayed at was an Apple, strawberry & cherry U-Pick Orchard in the Catskill Region of Upstate N.Y. The farm was established in 1904 and has been in the same family for six generations, and most of them still work on the farm. The farm has fruit but raises pigs, cows, and sheep. You can purchase all their farm-grown foods and meats in their farm market.
Several other campers were at this location, but the farm had many dirt roads leading down to various camping areas, so we weren't camping close to anyone. Walking barefoot through the orchards and feeling the wet grass between my toes was so fun!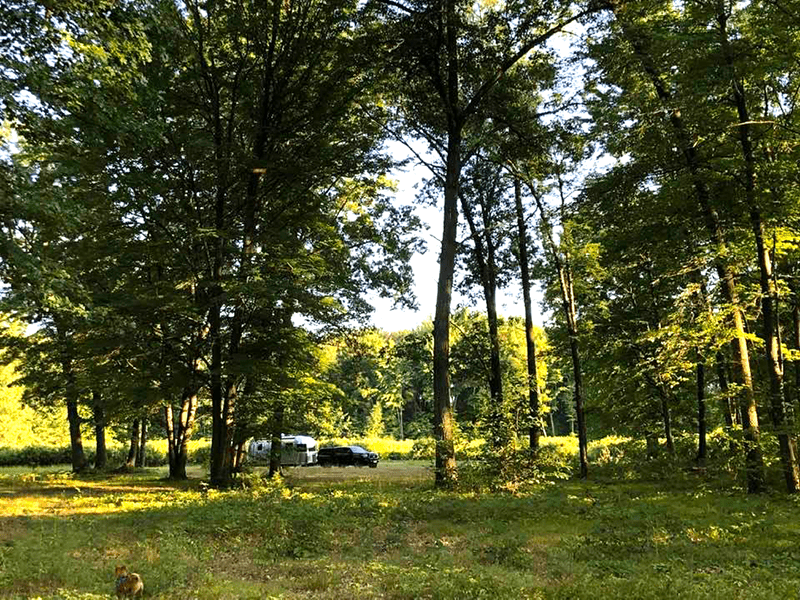 A Blueberry Farm in Montrose, Michigan
Another camping spot was secluded and nestled in a blueberry farm near Montrose, Michigan. The pups and I had a lovely evening romping in the acres of berries on this farm.
Each location will illustrate the various places, camping sites, and experiences you might enjoy if you become a Harvest Host member.
A Harvest Host Hemp Farm in Iowa
I discovered that Iowa is not all cornfields through the Harvest Hosts app. I did drive through miles of back roads and past many acres of farm fields til I reached this hidden gem of a campsite. The farm family lived down the road a bit, so I had the entire camping area, including old barns galore, to myself.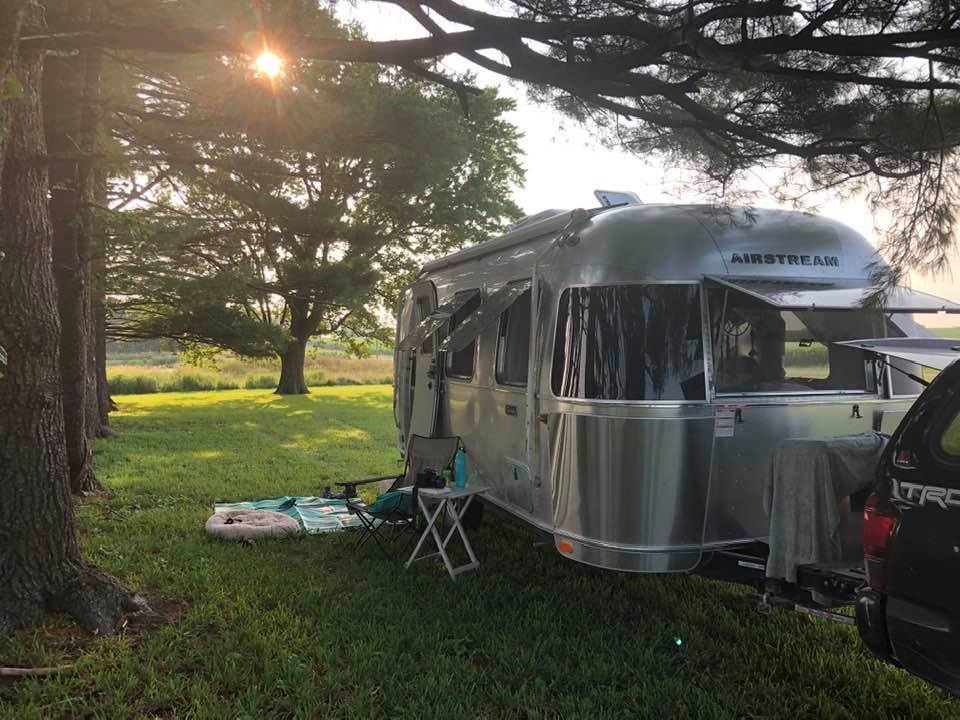 Downsides of Staying at a Harvest Host
Some downsides of staying at a Harvest host are that you must have a fully self-contained RV, and no car campers with tents are allowed. Your fully self-contained RV must have an interior toilet and built-in holding tanks or bladders for wastewater. Porta-potties that remain inside the vehicle at all times are acceptable but must be dumped off-site at an appropriate facility.
And since harvest host locations are unique, you need to be flexible with your parking spot and open to a one-of-a-kind campsite. Camping at a host location might be akin to boondocking at a friend's house, where you should be courteous, respectful of their property, and leave on time.
Do Hosts Offer RV Hookups?
Depending on what type and the Harvest hosts locations, their parking/camping facilities and what they offer regarding hookups may vary. I have stayed at farms, wineries, breweries, and a few attractions, and most harvest host properties only provide members with a space to park.
To find Harvest Hosts stays or BoonDockers Welcome hosts who offer water, an electrical hookup, or bathroom facilities make sure you filter by amenities on the app or website. These details will be listed on the Host information page and may include additional camping fees for these services.
Suppose you have a Harvest hosts membership which includes the Boondockers Welcome hosts. In that case, these hosts are typically other RVers such as yourself who are making their home, driveway, or parking area available for an overnight stay.
A Night Stay
Harvest Hosts is an overnight program with stays of a maximum of 24 hours. Your host may invite you to stay another night, but I always planned my itinerary to stay only one night. If you want a more extended stay, consider a Boondockers Welcome host.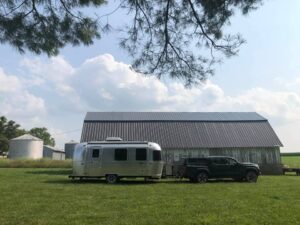 Supporting Local Businesses
Harvest Hosts is a nationwide community of local businesses inviting you to experience their business in its location. It's an ideal place to shop while supporting small local businesses. The suggested minimum is $20, but I have always walked away from a host business with many treasures and gifts unique to their locale.
You might spend a night at a local farm to buy directly from their farm instead of shopping at a chain grocery store. Meeting the owners, hearing their stories, and learning how their company's products are made or grown are all part of the unique harvest host experience.
Dog-Friendly Harvests Hosts
I am a solo RVer traveling with my dogs, and many RVers travel with pets. You can find pet-friendly hosts by checking the "pets welcome" filter when you search for hosts. Dogs are usually required to be on a leash, but as with any campsite, check the host's rules.
Harvest Host Locations
Once you join Harvest Hosts and log into the dashboard, click on Find Hosts and you'll see the Harvest Host locations map of the U.S., Canada, and a few sites in Mexico. You can toggle on or off whether you'd like to view farms, wineries, breweries, etc.
Boondockers Welcome hosts are also listed on the map and have photos and reviews for their sites. Mostly these are individuals and many are RVers who allow guests to park on their property. Read their property description carefully for details of their offer; sometimes, they allow two-night stays.
What Types of RVs are Allowed?
All classes of RV's are allowed (Class A, Class B, Class C), including motorhomes, fifth wheel campers, travel trailers, toy haulers, camper vans, truck campers, and schoolies. Vehicles towed behind RVs are also allowed at our Host locations.
Harvest Hosts accommodate 80% of RV sizes; for this other 20%, hosts list the limitations of their facility. Traditional pop-up campers, otherwise known as folding camping trailers, where the middle and sides of the trailer pop up and out, are prohibited.
Tents, such as ground or car rooftop tents; sleeping in cars, trucks, or minivans; overlanding in jeeps, bikes, or ATVs are also prohibited.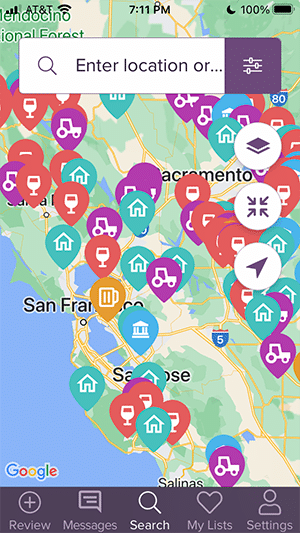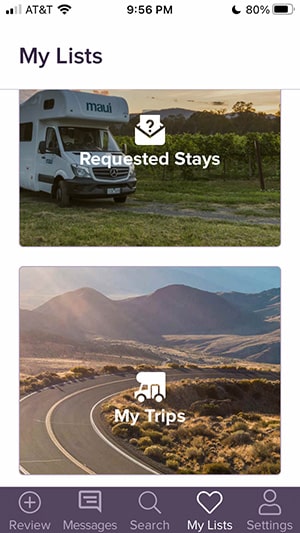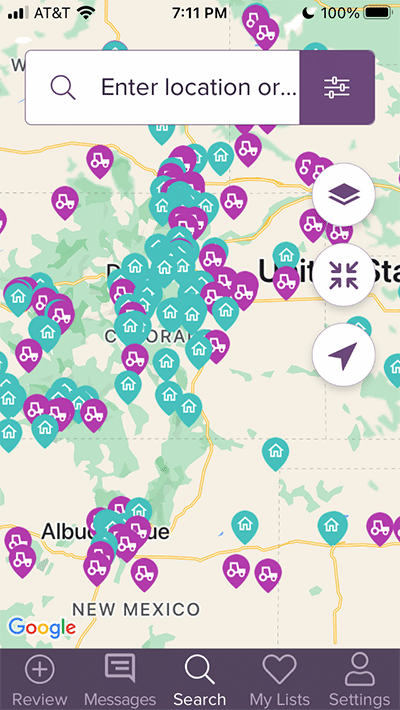 Harvest Hosts Mobile App
The Harvest Hosts App is one of the top 21 RV travel apps I recommend for planning and finding camping spots. You can request your stays, communicate with your hosts and search for nearby same-day bookings.
How Do Hosts Benefit from the Program?
Hosts are sharing their businesses to introduce you to their way of life and their lovingly crafted, grown, and produced products. Hosts are eager to share what they have created and hope you will make a purchase either for yourself or as a gift for a friend.
Remember that whatever you purchase supports their American dream of owning their own business. Plus both you and the Hosts also get to meet some fantastic people from all over the world.
Is Harvest Hosts worth the annual membership fee?
Depending on your usage of your Harvest hosts membership. Many people ask if Harvest Hosts is worth the annual membership fee with all these features and benefits.
The answer is a very big YES!
The membership provides access to unique camping spots across North America, discounts on campground fees, and other perks, such as free wine tastings at select wineries. Harvest Hosts is worth the annual cost for those who love exploring new places while RVing.
Final Thoughts
Harvest Hosts is an excellent choice for RVers looking to save money on accommodations and enjoy unique experiences. With a harvest hosts membership, you can access over 4327+ locations across the United States and Canada. Plus, with three service tiers available, there's something for everyone.
Harvest Hosts is worth trying out if you're looking for a new way to explore the country. Hopefully, this Harvest Hosts Review has delivered an in-depth look at how the harvest hosts platform works, the variety of camping locations available, and the membership benefits. With a harvest host membership, you can save money on lodging while having unique experiences.
FAQs
Can I Use Harvest Hosts in a Rental RV?
Yes! People with a rental RV and a Harvest Hosts membership are welcome. Following these rules, you may use your Harvest hosts membership wherever you want.
Can I gift a membership to someone?
Yes. You should give someone the Harvest Host membership and the gifting process is available on the Harvest Host website.
How long does it take to secure a reservation?
Booking time for Harvest host reviews is between a few to 24 or 48 hours, depending on the host's availability and experience. Sometimes I could book a same-day reservation, but most times I did use their calendars and booked my stays ahead of time.
Do you have a local business? Apply to become a host.
If you are a local business selling products like a farm, vineyard, or brewery that allows you to park RVs or camper vans on your premises then we strongly recommend joining harvest hosts. The experience of hosting travelers on your property is a great marketing tool to bring people directly to your business site. Sign up today as a host! Click here for details and the application.